Pumpkin Spice Cake with Maple Glaze
An irresistible Pumpkin Spice Cake bursting with delicious Fall flavors of pumpkin and spice with a maple glaze on top. It's perfect for pot lucks or serving at holiday dinners. It's festive and delicious. 
You're going to love me for this cake. I'm giving you two over the top cake recipes that you're going to combine into one cake.
So please continue to love me. Unless you didn't love me before, and then please consider loving me.
I'ts made using two cakes that are perfect for Fall. They were meant to be together.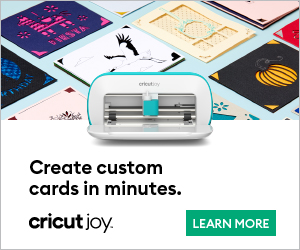 The first cake I used is a spice cake for the loaf. And a moist pumpkin cake for the pumpkins.
The flavor of both of these cakes combined into one is over the top delicious. And don't slack on the maple glaze….Life is too short for frosting-related regrets!
So here's how the pumpkin patch and loaf came together.
First, you're going to need a pumpkin cookie cutter.  This one is about 3″.
You'll bake the pumpkin cake first. I used a 9×13 pan. It's easier to cut out the cake if it's not so thick.
After you have cut out your pumpkins, line them up in a loaf pan.
BUT first! LINE your loaf pan with parchment paper or foil! I forgot to do that and had to literally pry my cake out!
Then you're going to make a spice cake and pour that on top of the pumpkins. Gently pour the cake batter down one side of the loaf pan then down the other side, then pour the remainder on top. You don't want your pumpkins moving around, so pouring the batter on the sides first keeps them in place and from falling over to one side.
They tend to have a mind of their own, so you want to out smart them.
Isn't it gorgeous!
I think I should have called it a pumpkin patch cake.
Pumpkin Spice Cake with Maple Glaze
Cook Time:
1 hour
30 minutes
A delicious Fall Pumpkin Spice Cake topped with a Maple Glaze. Perfect for serving at holiday dinners.
Ingredients
Spice Cake
1 Box Duncan Hines Moist Spice Cake
3 eggs
1 cup water
1/3 cup vegatable oil
Pumpkin Cake
2 cups white sugar
1-1/4 cups vegetable oil
1 teaspoon vanilla extract
2 cups canned pumpkin
4 eggs
2 cups all-purpose flour
3 teaspoons baking powder
2 teaspoons baking soda
1/4 teaspoon salt
2 teaspoons ground cinnamon
Maple Glaze
3 tablespoons unsalted butter, melted
1 cup powdered sugar
1/2 teaspoon maple extract
1 teaspoon vanilla extract
1 tablespoon heavy whipping cream
Instructions
Pumpkin Cake
Preheat oven to 350. Sift together flour, baking powder, baking soda, salt and cinnamon. Set aside.
In a large bowl combine sugar and oil. Blend in vanilla and pumpkin, then beat in eggs one at a time. Gradually beat in flour mixture.
Pour in 9x13 lined cake pan. Let cool then cut out pumpkins using cookie cutter.
While the pumpkin cake is baking prepare the spice cake.
Spice Cake
Keep oven at 350.
Prepare Spice Cake as indicated on the box. Pour on top of pumpkins and bake until a toothpick inserted comes out clean. About 40-50 minutes.
When cake has cooled top with Maple Glaze.
Maple Glaze
Whisk together melted butter and powdered sugar. Add maple and vanilla extract and whisk again. Add heavy whipping cream, mix well. Immediately pour over the bread and spread to the edges.
For a thicker glaze add more powdered sugar until you have the consistency you prefer.
Nutrition Information:
Serving Size:

1 Loaf Pan
Amount Per Serving:
Calories:

6758
Total Fat:

399g
Saturated Fat:

76g
Cholesterol:

109mg
Sodium:

5447mg
Carbohydrates:

792g
Sugar:

558g
Protein:

60g