Maple Cupcakes with Maple Frosting
These Maple Cupcakes with Maple Frosting make a perfect cozy Winter dessert. They are bursting with rich, delicious maple flavor in every bite!
Looking for more classic maple recipes try my Pumpkin Spice Cake with Maple Glaze.
I grew up on my grandma's Best Homemade Buttermilk Pancakes topped with her homemade maple syrup.
She always knew how to start out our day so perfect.
The next best thing to her pancakes is maple.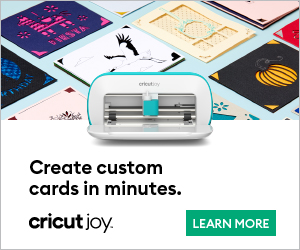 That's, maple anything.
Poured over hot buttermilk pancakes, mixed into delicious cake batter, or maple icing.
My daughter was in town this weekend and I even made a crock pot of maple sweet potatoes.
I'm having a maple obsession, because it is not my opinion that there is "too much of a good thing". When good things come in an abundance, don't you love it?
I mean, have you ever said, "I have way too many shoes and I don't like having this many shoes…..I really wished I only had one pair?"
Ever?
So these will be the best Maple Cupcakes you have ever had.
I spread a little royal maple icing on top of the cupcakes, then piped on some maple frosting to make them deliciously cute.
How's that for a Maple Cupcake?
You can have these for breakfast or dessert.
Print out the easy recipe below and it will be a good day.
Maple Cupcakes with Maple Frosting
These Maple Cupcakes make a perfect cozy Winter dessert.
Ingredients
Cupcakes
2 cups Bisquick™ mix
1 egg
1/2 cup maple syrup
1/2 cup heavy cream
1 teaspoon vanilla extract
Frosting
1 cup confectioners' sugar
1 teaspoon pumpkin pie spice
1 tablespoon maple syrup
1/4 cup heavy cream
Instructions
Preheat oven to 350 degrees. Line muffin pan with 12 liners.
In a large bowl, measure out 2 cups of baking mix, and set aside.
In a medium bowl, beat together the egg, maple syrup, heavy cream, and vanilla. Add the wet ingredients to the baking mix and beat well, about 1 minute.
Fill muffin liners 3/4 full.
Bake until golden brown and a toothpick inserted into the center comes out clean, about 10 to 12 minutes. Cool for 1 minute before removing them from the pan.
Let cool on a wire rack before icing.
Remove cup cakes from the pan and cool completely on a wire rack.
Glaze: Stir together the confectioners' sugar, pumpkin pie spice, maple syrup, and heavy cream in a medium bowl. Whisk the mixture slowly until it becomes a thick but pourable mixture, adding more heavy cream as needed.
Dip the cakes into the icing bowl to coat the top, and garnish each with a walnut half. Arrange them on a serving platter and serve.
If you want thicker icing, add more confectioner sugar to reach the desired constancy.
Place in a piping bag and pipe frosting on top of cupcakes if you prefer.
Notes
recipe courtesy of [http://www.foodnetwork.com/recipes/sandra-lee/maple-walnut-cakes-recipe.html l Sandra Lee]
Nutrition Information:
Yield:

12
Serving Size:

1
Amount Per Serving:
Calories:

219
Total Fat:

9g
Saturated Fat:

4g
Trans Fat:

0g
Unsaturated Fat:

4g
Cholesterol:

33mg
Sodium:

269mg
Carbohydrates:

33g
Fiber:

0g
Sugar:

21g
Protein:

3g