Let's talk candy corn for a minute.  I made buttermilk pancakes and turned them into candy corn pancakes just by adding a little food coloring.  Like I did with these candy corn cupcakes. I've even been busy in the craft room making a candy corn wreath and candy corn milk bottles.
Yes, that's right I make decorations to match my food. Halloween only comes once a year so why not go all out, no?
I have a secret ingredient to make them taste like you ordered them in a restaurant.
It's buttermilk. That gives them a homemade flavor you won't get by using water or regular milk. The other secret is making the batter the day before. Letting it sit overnight allows the buttermilk to fully absorb into the ingredients.
I've also made them without letting them sit overnight when I've been in a hurry. So, if you don't have time to make them ahead of time……no worries.  They are very good even if you serve them immediately.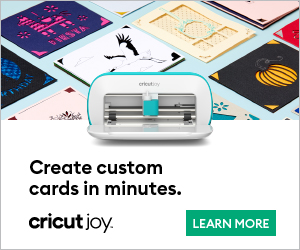 But if you get the chance I highly recommend trying them overnight.
To make the pretty candy corn colors you just divide the batter into two bowls and add a little food coloring to each bowl. You'll do this right before you are ready to make them. If you let the batter sit overnight you will not add the food coloring until the next day.
I'm already thinking of other variations. Wouldn't red, white, and blue pancakes be so cute?! Red and green with a matching wreath? Stay tuned, you  know what's coming!
SHOP
Item's used for this recipe: 
batter bowl | measuring cups | electric griddle | stove-top griddle | pancake turner
Buttermilk Candy Corn Pancakes
Colorful Halloween buttermilk pancakes with candy corn.
Ingredients
2 cups Original Bisquick™ mix
1 cup buttermilk
2 eggs
1/2 teaspoon vanilla
Yellow and red food coloring
Icing
1/4 powdered sugar
1T milk
Instructions
In medium bowl stir all ingredients together until blended.
Cover and place in refrigerator overnight.
When you are ready to make them divide batter in half in 2 separate bowls.
Add a couple of drops of yellow food coloring to one bowl and 3 drops of yellow + 1 drop of red to the other bowl. Stir well. Add more food coloring if you prefer.
Heat griddle to 375 or heat skillet over medium heat.
Grease with butter. Surface is ready when a few drops of butter sprinkled on it sizzle.
Place two heaping tablespoons of batter on skillet.
Cook until small bubbles start to form on top. Turn; cook until golden.
Icing
In small bowl mix 1/4 cup of powdered sugar and a tablespoon of milk.
Notes
You can also serve the pancakes immediately without letting batter sit overnight.
For thinner pancakes add buttermilk until you have reached your desired consistency.
Nutrition Information:
Yield:

5 pancakes
Serving Size:

1
Amount Per Serving:
Calories:

98
Total Fat:

3g
Saturated Fat:

1g
Trans Fat:

0g
Unsaturated Fat:

2g
Cholesterol:

80mg
Sodium:

147mg
Carbohydrates:

11g
Fiber:

0g
Sugar:

8g
Protein:

6g