Christmas Eggnog Pound Cake
A festive holiday dessert for a Christmas dinner party or just for fun at Christmas time. I love how this Christmas Eggnog Pound Cake is made with a little surprise inside. It makes a fun dessert to surprise your friends and family with.
The Christmas season has officially begun, in my house anyway.  Seeing all the stores decorated for the holidays and all the holiday gifts to buy has inspired me to start early this year.
Which, by the way….is a first. I'm usually getting out my Christmas decorations after Thanksgiving and buying gifts up to the day before Christmas.
But that was too hectic, so now I start at the beginning of November which leaves lots of time for decorating and planning….and of course shopping.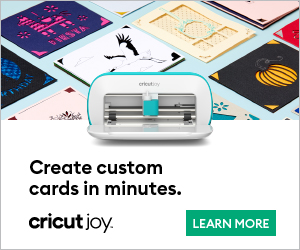 No morning is complete without my Ragdoll, Callie she's 2 1/2 years old.
So, you want to know how to make these fun festive cakes?
You will start by preparing two cakes.
One will be white and you will use food coloring to color the other one red.
After the red cake has baked, you'll cut it out using a cookie cutter. What I love about these cakes is you can use any shape of cookie cutters.
I'm thinking next year I will make a white cake with a blue snowflake.  There are so many variations, that's what makes these cakes so fun.
Next, you will line the shapes in a loaf pan making sure they fit snug. Be sure to line your loaf pan with foil or parchment paper so they will easily come out and won't stick to the pan.
There's nothing worse then spending an afternoon in the kitchen then have your cake stick to the pan, after you pry it out it's trashed.
Pour your cake batter over the shapes, pouring along the sides first then on top.  Your cakes will fall to one side if you pour the heavy batter on top first.
For fun, I colored a small amount green and swirled it in with the white batter.
You can also make green Christmas trees with white batter or red batter with white Christmas trees.
After it's baked let it cool then top it with icing and some festive candy or jimmies.
I love having this sitting out on my table because it matches my holiday decorations!
I can't wait to show you more cakes I'm working on!
Christmas Eggnog Pound Cake
Cook Time:
1 hour
30 minutes
Total Time:
2 hours
30 minutes
A fun and festive Christmas cake with a festive center. This will make a perfect dessert to serve at a Christmas dinner party.
Ingredients
White Cake
3 cups sifted cake flour
1 Tablespoon baking powder
1/2 teaspoon salt
3/4 cup (1-1/2 sticks) butter
1-3/4 cups sugar
1 teaspoon vanilla (clear)
1 cup milk
Eggnog Cake (for the center cookie cutter shapes)
1 box white cake mix
1 small package instant vanilla pudding mix
3/4 cup thick eggnog
3/4 cup vegetable oil
4 eggs
1/2 teaspoon rum extract
1/2 teaspoon nutmeg
Red food coloring
Eggnog Cream Cheese Frosting
1-8oz. pkg, cream cheese
1/2 cup butter
2 teaspoons eggnog
1/4 teaspoon rum extract
5-1/2 to 6 cups powdered sugar
Instructions
White Cake Mix
Stir in sifted flour, baking powder and salt, set aside.
In separate bowl beat butter and sugar until fluffy. Add in vanilla.
Add flour mixture to butter mixture. Add in milk. Beat well.
In a separate bowl beat egg whites until peaks form and is fluffy. Gently fold into batter using a spatula not a mixture.
Pour over red eggnog Christmas tree cakes. Bake at 350 40-45 minutes or until a toothpick inserted into the middle of the cake comes out clean.
Eggnog Pound Cake
Combine first 4 ingredients; mix on low speed in mixer until moistened. Add eggs, nutmeg, rum extract and food coloring. Beat for 4 minutes on high speed. Pour into a greased and floured or lined pan. Bake at 350 F. for 40 to 45 minutes or until a toothpick inserted into the middle of the cake comes out clean. Baking time will depend on what size of pan you use.
Let cool then cut into shapes and line in a loaf pan.
Eggnog Cream Cheese Frosting
Set out cream cheese and butter until it's reached room temp. (about 30 minutes) In a large mixing bowl beat cream cheese, butter and eggnog until light and fluffy. Gradually beat in powdered sugar until frosting reaches a spreadable consistency. Spread on cooled cake.
Notes
To make a Christmas festive cake us any holiday cookie cutter.
Nutrition Information:
Serving Size:

1
Amount Per Serving:
Calories:

9696
Total Fat:

428g
Saturated Fat:

186g
Cholesterol:

782mg
Sodium:

5169mg
Carbohydrates:

1500g
Sugar:

1099g
Protein:

69g