HOMEMADE STRAWBERRY SHORTCAKE
Homemade strawberry shortcake topped with homemade strawberry sauce and cool whip. A perfect Summertime dessert!
I have been using this glorious recipe for 30 years. These homemade shortcakes are delicious, light, and fluffy, so light that the juice from the strawberries soak right in to them.
I don't think there's anything better at Summertime then fresh strawberry's smothered on top of homemade shortcakes, topped with cool whip.
This is a perfect Summertime dessert to serve, well, anytime really. When strawberries aren't in season you can use frozen strawberries.
The shortcakes couldn't be any easier to make. This is a perfectly quick go-to dessert for friends or just for yourself!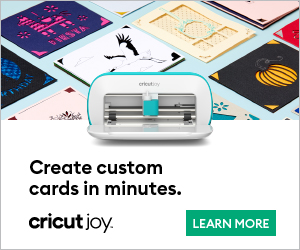 For the strawberries you just dice up fresh or frozen strawberries and add some sugar. Mixing it well to release the juices from the strawberries.
When the strawberries are poured onto these light and fluffy shortcakes, the juice soaks into the shortcakes giving them a delicious strawberry flavor through and through.


Enjoy!
I have been loving all the strawberry desserts out there. Be sure to check out these other amazing strawberry recipes!
Best Homemade Buttermilk Strawberry Cake with Strawberry Cream Cheese Icing
Southern Style Homemade Strawberry Poke Cake
Strawberry Pudding Cheesecake Cookies
Strawberry Milkshake Poke Cake
Strawberry Glazed Pull a Part Biscuits
Mini Strawberry Biscuit Bundt Cakes
Sweet Strawberry Cinnamon Rolls with Lemon Glazed Icing
Strawberry Shortcake Homemade
Homemade strawberry shortcakes topped with homemade strawberry sauce and cool whip. A perfect Summertime dessert.
Ingredients
Shortcakes
2-1/3 cups Original Bisquick mix
2/3 cup milk
1/2 cup sugar plus 3 tablespoons, divided
3 tablespoons butter, melted
Strawberry Filling
2 cups diced fresh strawberries
1/2 cup sugar
1 container Cool Whip
Instructions
Preheat oven to 425.
Dice strawberries and add 1/2 cup sugar. Set aside.
In a medium sized bowl combine Bisquick, milk, 3 tablespoons sugar and butter until soft dough forms.
Drop by 6 spoonfuls onto ungreased cookie sheet.
Bake 10-12 minutes until golden brown. Split warm cupcakes in half and top with strawberry mixture and cool whip.
Makes 6 shortcakes.
Nutrition Information:
Serving Size:

1
Amount Per Serving:
Calories:

2007
Total Fat:

73g
Saturated Fat:

34g
Cholesterol:

113mg
Sodium:

3381mg
Carbohydrates:

342g
Sugar:

144g
Protein:

30g