Southern Style Homemade Strawberry Poke Cake
A sweet homemade white cake topped with a strawberry sauce made with strawberry gelatin Jello and topped off with Cool Whip. 
Summer is almost in full swing and I have already started living off of strawberries…….and poke cakes.
If you haven't already seen all my poke cakes……I've made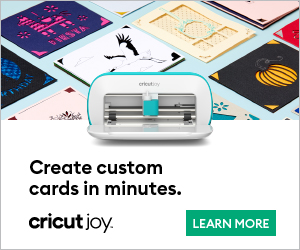 Strawberry Milkshake Poke Cake
They make the perfect dessert, especially when you need something in a hurry!
Most poke cakes are made with a boxed cake mix. But I wanted to make this one homemade. It's a buttermilk white cake and it goes perfect with strawberries.
Feel free to use a white cake mix! The recipe will work with either one.
Strawberries are out in full bloom and I can't help myself every time I walk by the produce section. I've been keeping my refrigerator stocked with strawberries, which means more strawberry recipes coming soon!
The filling is made using a box of strawberry gelatin Jello and diced strawberries.
You want to be sure to chop and dice them up into real small pieces so they will fit down into the holes of the cake.
If you've never made a poke cake it's real easy…..give it a try.
Once your cake is baked you will use the end of a wooden spoon to poke holes into the cake.
Making sure you go all the way down to the bottom of the pan with the spoon.  You want the strawberries and the strawberry juice to fill each hole.
Then you will top the cake with the delicious strawberries making sure to press the strawberries down into the holes using the back of a spoon.
The juice from the strawberries will fill up the holes and soak into the cake.
Lastly, you will top it with Cool Whip and garnish it with strawberries and crushed vanilla wafers.
You don't have to top it with vanilla wafers, I just happen to have some left over from making the Banana Pudding Poke Cake.
It's perfect for a potluck or family gathering.  Make one for them and one for you!
Enjoy!
Southern Style Homemade Strawberry Poke Cake
A sweet homemade white cake topped with a strawberry sauce made with strawberry gelatin Jello and topped off with cool whip.
Ingredients
Buttermilk White Cake
4 egg whites
2 cups all-purpose flour
1 teaspoon baking powder
1/2 teaspoon baking soda
1/8 teaspoon salt
1/2 cup shortening (butter will turn your cake more yellow)
1-3/4 cups sugar
1 teaspoon vanilla
1-1/2 cups buttermilk or milk + 1-1/4 tablespoon vinegar.
Strawberry Filling
2 cups diced and chopped strawberries
1 box strawberry gelatin Jello
1/2 cup boiling water
1 container Cool Whip
Instructions
Preheat oven to 350. Grease and lightly flour or spray with non-stick spray one 13x9x2 cake pan and set aside.
Set eggs out at room temperature for 30 minutes before using.
In a small bowl combine flour, baking powder, baking soda, and salt. Stir and set aside.
In a large mixing bowl beat shortening on medium speed for 30 seconds. Add sugar and vanilla and beat until well combined.
Add egg whites one at a time beating well after each addition.
Alternating the flour mixture and buttermilk add into the wet mixture. Alternate the flour and buttermilk 3 times, beating on low after each addition just until combined.
Do not over beat. Once it's well combined pour into cake pan.
Bake 20-30 minutes or until a tooth pick inserted into the center comes out clean.
Remove from oven and let cool.
While the cake is baking prepare the strawberry mixture.
Pour 1/2 cup of water in a saucepan and boil.
Chop and dice strawberries until you have 2 cups. Add in strawberry gelatin Jello and 1/2 cup boiling water.
Pour strawberry mixture into sauce pan and bring to boil. Immediately remove from heat and let cool.
Using the end of a wooden spoon poke holes in the cake.
Pour strawberry mixture over cake and into holes. Use the back of a spoon to press strawberries into holes.
Top with Cool Whip and garnish with sliced strawberries.
Nutrition Information:
Serving Size:

1
Amount Per Serving:
Calories:

3356
Total Fat:

103g
Saturated Fat:

26g
Cholesterol:

11mg
Sodium:

3597mg
Carbohydrates:

488g
Sugar:

287g
Protein:

142g