SWEET STRAWBERRY CINNAMON ROLLS WITH LEMON GLAZED ICING
An America's favorite cinnamon roll filled with strawberry glaze smothered in a sweet lemon glazed icing.
 These rolls are soft and fluffy with a homemade strawberry glazed filling smothered in a sweet and tangy lemon glazed icing that seeps into every crevice.
 I stuffed each cinnamon roll with a homemade strawberry glazed filling that you can also use in cakes.
We all grew up on cinnamon rolls, right? But have you ever been treated to a strawberry lemon cinnamon roll?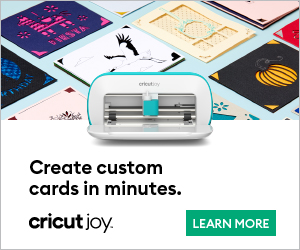 Well, if not…..it is time to try it! You don't know what you've been missing!
If you just prefer strawberry cinnamon rolls without the lemon glaze just leave out the lemon flavors.
The icing is good on these both ways.
Here's the easy recipe because the best part of waking up is having these sweet strawberry lemon cinnamon rolls filling your kitchen with the sweet aroma of cinnamon and bread.
Sweet Strawberry Cinnamon Rolls with Lemon Glazed Icing
A delicious breakfast roll with strawberry glazed and a burst of lemon topped with warm icing.
Ingredients
1 can Pillsbury Grands Cinnamon Rolls
Strawberry Glaze
1 cup halved strawberries
1-1/2 tablespoons sugar
1 tablespoon water
1/2 tablespoon cornstarch
Icing
1 cup confectioners' sugar, sifted
2 tablespoons fresh lemon juice
Zest from 1 lemon
Instructions
Preheat oven to 350. Butter baking dish and set aside.
Strawberry Glaze
In a blender puree 1 cup of strawberries. Pour into a saucepan and cook on medium heat adding sugar, water, and cornstarch. Stir constantly until thickened. Set aside.
Unroll each cinnamon roll. Spread the strawberry glaze onto the cinnamon roll starting at one end going all the way to the other end. Not too thick. Roll the cinnamon roll back up and place onto buttered baking dish.
Complete this step until all the cinnamon rolls are done.
Bake at 350 for 12-15 minutes until done.
Icing
In a small bowl combine confectioners' sugar, lemon juice, and zest from 1 lemon. Stir well. Smother cinnamon rolls with icing.
Notes
Warm icing by placing icing in a bowl, then place bowl in another bowl of hot water. Let sit 5-10 minutes. (don't let water get in the icing)
Nutrition Information:
Amount Per Serving:
Calories:

730
Total Fat:

5g
Carbohydrates:

197g
Protein:

2g