Baked Apple Pie Cookie Cups with Apple Pie Mousse
A cookie cup filled with apple pie filling and topped with an ultra rich Apple Pie Mousse. These Apple Pie Mousse Cookie Cups are packed with delicious apple pie flavor you're going to love.
This recipe just came to me one day while I was doing something so not related to apple pie…..shopping!  I have no idea why this recipe just popped into my head at the most unrelated time, I guess I do my best thinking when I'm shopping.
So, I guess that means I'll go shopping more often. 😉
I've made  Baked Apple Pie Poppers, but this time I put a twist on apple pie by making it into an apple pie cookie cup then topping it off with an Apple Pie Mousse.
After you make the mousse don't lick the spoon! You know what will happen next, you will start in on the bowl, then you won't be able to stop and the next thing you know, you won't have any left for the cookie cups.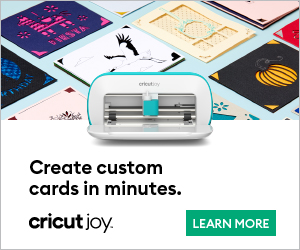 and you can't have these without the Mousse. It's creamy, smooth, and full of apple pie flavor.
Apple Pie Mousse Cookie Cups
A cookie cup filled with apple pie filling and topped with an ultra rich Apple Pie Mousse.
Ingredients
Cookie Cups
1 Box Super Moist yellow cake mix
(don't make cake as directed on the box, follow these instructions instead)
2 Eggs
2 Tablespoons Cinnamon
3/4 Cup Apple Pie filling
Mousse
1 Container (8 ounces) Cool Whip
1 small pinch Ginger
2 Teaspoons Cinnamon
1/2 Cup Apple Pie filling
1/2 Teaspoon Vanilla
Instructions
Preheat oven to 350.
In a food processor chop up 3/4 cups apple pie filling so your apples are in small chunks.
In a mixing bowl combine cake mix, eggs, and apple pie filling. Mix and stir then knead with your hands to combine and form a dough.
Roll dough into balls and place a ball in a lined muffin pan. The ball should be large enough to fill the muffin pan 3/4 full. Press down on ball to form a small indention in the middle. Add about a teaspoon of apple pie filling.
Bake 12-15 minutes.
Mousse
Chop 1/2 cup apple pie filling in a food processor. In a small bowl, combine apple pie filling, cinnamon, and ginger.
Fold into Cool Whip.
When cookie cups have cooled, top with Mousse.
Notes
Serve with a side of ice cream for an ultra sweet dessert.
Nutrition Information:
Yield:

12
Serving Size:

1
Amount Per Serving:
Calories:

199
Total Fat:

2g
Saturated Fat:

1g
Trans Fat:

0g
Unsaturated Fat:

1g
Cholesterol:

31mg
Sodium:

340mg
Carbohydrates:

42g
Fiber:

2g
Sugar:

23g
Protein:

3g