Homemade Peach Cobbler Crisp
A delicious, butter-y, cinnamon flavored Homemade Peach Cobbler Crisp made from homemade ingredients. A perfect Summertime dessert for potlucks.  Serve warm with ice cream for the ultimate dessert.
Summer is here so I thought it would be the perfect time to share this homemade peach cobbler crisp recipe. Nothing say Summer more than fresh, ripe, juicy peaches.
Your going to love this cobbler.  It's made using all homemade ingredients, with a buttery cinnamon topping.
Even though fresh peaches are in season you can use canned peaches or frozen peaches.  If you use canned peaches be sure to drain them first.
Download our FREE Recipe Printable and keep track of all your recipes!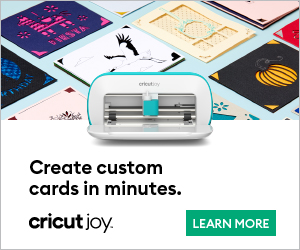 Items needed to make this recipe:
ceramic bowl set | spatula | pastry blender | wooden spoon | measuring cups | baking dish | clear glass bowls | serving tray
Homemade Peach Cobbler Crisp
A fresh peach cobbler made from homemade ingredients no boxed cake mix. Perfect served warm with ice cream.
Ingredients
6 fresh peaches - peeled, pitted and sliced
ALTERNATIVE: 1 can (29 ounces) sliced peaches if you aren't use fresh peaches.
1 cup all-purpose flour
3/4 cup white sugar
1/4 cup brown sugar
1/2 teaspoon ground cinnamon
1/4 teaspoon salt
1/2 cup cubed butter
1/2 cup oats
1/2 teaspoon vanilla extract
Instructions
Preheat an oven to 375 degrees. Grease a baking dish, set aside. I used an 8x11 baking dish.
In a medium sized bowl add sliced peaches and vanilla extract. Mix well. Place the peaches in the bottom of the baking dish.
In a medium bowl, combine the flour, oats, sugar, brown sugar, cinnamon, and salt.
Cut the butter into the flour mixture with a pastry cutter until the mixture resembles crumbs. If you don't have a pastry cutter you can use your hands.
Sprinkle the butter mixture in an even layer over the top of the peaches, and bake for about 30 minutes, until the topping begins to brown.
Serve warm with ice cream.
Notes
Optional: Add 1/2 cup walnuts to crumb mixture.
Nutrition Information:
Yield:

12
Serving Size:

Serves 8-12
Amount Per Serving:
Calories:

228
Total Fat:

8g
Saturated Fat:

5g
Trans Fat:

0g
Unsaturated Fat:

3g
Cholesterol:

20mg
Sodium:

107mg
Carbohydrates:

38g
Fiber:

2g
Sugar:

26g
Protein:

3g