Pumpkin Pie Cobbler
A delicious cake like pumpkin cobbler soaked in a brown sugar pudding sauce. 
Pumpkin anyone?  Better yet…..pumpkin cobbler? I've been on a cobbler kick this year. I've made peach cobbler, chocolate  cobbler, peanut butter & jelly cobbler, lemon cobbler, strawberry cobbler, and apple cobbler.
Whew, that's a lot of cobblers! I think this is actually going to be my recipe of the year.  It is better than delicious.
I was drooling over it the entire time I was taking photos, just dying to sink my teeth into it.  And boy is it drool worthy!  After the photo shoot I had a bite, then another bite, then a slice, then another slice and before I knew it I had eaten half the cobbler!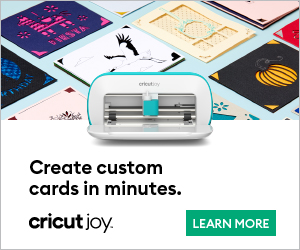 Let me share with you how I made it so good!  It's kinda cake like but better and there's much more moisture, and then there's the gooey brown sugar pudding that makes this cobbler the best dessert I have ever had.
And will be your new favorite, too…..I'm sure!
I used a spiced cake mix. You will make the cake as directed on the box and add 1 cup of pumpkin pie filling.  I did not use pumpkin puree, because I like having all the spices already in the pumpkin. You will then pour the batter into a cake pan and sprinkle 1/2 cup brown sugar on top, then pour 1 cup boiling water on top of the brown sugar. This is the trick to making the pudding.  You won't stir the water. You will let it set on top of the cake batter and place it in the oven for about 30 minutes.
Test the cake with a toothpick as best you can. It will be super moist but not gooey like batter. The amazing thing about this cobbler is the brown sugar goes to the bottom along with some of the water making the most delicious pumpkin brown sugar pudding mixture.
I thought this could be like an upside down pumpkin cobbler, so I tried flipping it over. It was a brown ugly layer of delicious pudding so I flipped it back over. I'm always experimenting some how! lol
It's delicious by itself, but you can serve it with ice cream or cool whip.
Pumpkin Pie Cobbler
A delicious cake like pumpkin cobbler soaked in a brown sugar pudding sauce.
Ingredients
Cake
1 Duncan Hines moist spiced cake mix
1/3 cup vegetable oil
3 eggs
1 cup water
1 cup pumpkin pie filling
Topping
1/2 cup packed brown sugar
1 cup boiling water
Instructions
Preheat oven to 350. Prepare cake pan with non-stick spray. Set aside.
In a small sauce pan bring to boil 1 cup of water.
While water is heating prepare cake mix as directed on box and add 1 cup pumpkin pie filling.
Pour batter into prepared cake pan. Sprinkle brown sugar over cake batter. Pour boiling water on top of brown sugar. DO NOT stir.
Carefully put in over and bake for about 30 minutes. Test cake with toothpick.
Nutrition Information:
Serving Size:

16 servings
Amount Per Serving:
Calories:

110
Total Fat:

5g
Carbohydrates:

15g
Protein:

1g