How To Make Rooster Mason Jars Gift and Craft Kitchen Ideas
Turn a mason jar or any jar into a rooster jar.  Simply use a cut-out and paint to transform any jar into a beautiful decorative jar for your home. This tutorial will show you how to put any image on a jar any size.  
In this super easy tutorial I will show you how to transform a jar into a beautiful decoration using a cut out decal.
If you didn't see this edition, it was featured in Woman's World . I'm so honored.
HOW TO MAKE A ROOSTER MASON JAR
With this project you can use any picture. You can find cut-outs by doing a Google search.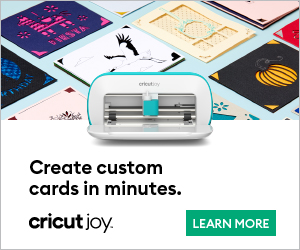 You can also use the colors of your choice.  This project is very versatile by selecting any color of paint to match you home decor.
You can also transform any jar that's any size.
SUPPLIES:
Printer
Pattern of your choice found on Google
INSTRUCTIONS:
Step 1: You will first paint the inside of your jar black, or color of your choice, using acrylic paint. Pour the paint inside and roll your jar around to coat the entire jar, use a sponge paint brush to coat it completely and evenly. Set it upside down on a paper plate to let the extra paint run out.  This usually takes about 2 hours. Then turn the jar right side up and let it dry over night.
Step 2: After you have located a photo of your choice, save it to your desktop.  Size it down to fit your jar.  Do a test print to make sure it prints the size you prefer.
Once it's the size you want , open PicMonkey.  You're going to need to flip your photo or it will turn out backwards on your jar.
Once you open picmonkey make sure you are using the old version not the new version.  Click on EDIT then the screen will drop down and select COMPUTER.  This will allow you to open your photo on your desktop.
Select the first button on the left, then select ROTATE.  Using the <–> arrow key, flip your image. EXPORT your image to save it back on to your desktop.  It will look backwards right now, that's how you want it to look.  Trust me!
Tape a piece of contact paper that's larger than your photo,  on to a piece of paper.  You're going to print it out on this. It should look backwards when it prints out.
Step 3: The above photo is the printed version and my rooster is backwards, which is how it's supposed to be.
Cut out your image using scissors and/or an exacto knife for the hard to get to places.
Step 4: Peel off your image from the contact paper and place it on your jar.
Step 5: Cover the top of the jar to avoid paint from getting inside the jar.
Step 6: Paint the outside of your jar, painting over your image.
Krylon is my favorite go-to spray paint. I used a gloss paint.
Step 7: After your jar has completely dried, peel off the image slowly and gently. I used the tip of an exacto knife to start, in the center of the image,  then it peeled right off. If you try to peel off your image from the edges you may chip the paint.

Spray it with a clear sealer and fill it with kitchen utensils or other favorite things.
SHOP
Items I used for this craft: 
mason jar | exacto knife | contact paper | red krylon paint | black acrylic paint | foam paint brush
This post contains affiliate links.