Best Cookie Gadgets
A complete guide to cookie gadgets to follow for all your baking needs year round. 
Hi there!  When did you start baking?  I found my love for baking at a young age.  When I'm not with my grandbabies, I'm home with my cat baking or sewing, or looking for new cookie gadgets to use.  I recently just started baking more and I've been experimenting with different tools and gadgets and found some that I love, love, love.  They make baking so much easier and quicker, which gives me more time to spend with my grandbabies.  I've even got some new tips to share with you!
These tips can be used with your cookies all year round, they will especially come in handy during the holidays!
Baking Tips
I'll start off by sharing my top 5 cookie baking tips.  You can see all of them here.
1. Measuring Flour. Want to make your own self rising flour?  See my recipe here. When you're adding flour to your mixture, do you take a measuring cup and scoop it in? I have done that for years until I learned a little secret.  Instead of scooping your flour up into a measuring cup, use a spoon and spoon it into the measuring cup.  When you scoop the flour into a measuring cup, it packs the flour into the measuring cup, which actually gives you more flour then you need.  By using a spoon and spooning it into a measuring cup, you will get just the right amount of flour you need, unless the recipe calls for your flour to be "packed", otherwise, spoon it into your measuring cup.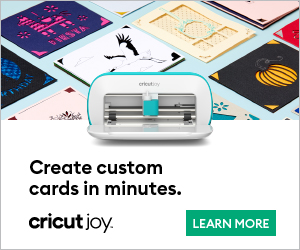 If you really want to be exact, weigh your flour instead.
2. Mixing Instructions. Don't overlook the importance of specific mixing instructions.  Small details may not seem important, but they really are.  For instance, sifting flour.  If your recipe calls for your flour to be sifted, it's best to sift it, otherwise it really will effect how your cookies turn out.
3. Baking Sheets. Use cooled baking sheets.  When you're making several batches of cookies, after the first batch is finished, before you put the second batch on the baking sheet, run it under cold water to cool it off first.  You don't want to place the cookie dough on a warm baking sheet or it will speed up the baking process.
4. Cookie Dough. Even if your recipe doesn't call for it, chill your cookie dough for at least 30 minutes. This will enhance the flavor and prevent them from spreading as much. If you have longer, chill it longer or overnight. I know we get in a hurry and sometimes don't have time to chill it, that is ok, too, I'm sure they will be just as good, but if you have 30 minutes or 24 hours, try it and see if you can tell a difference.
5. Watch The Oven.  I can't tell you how many times I have put cookies in the over, got busy doing something else and burned them or just cooked them too long.  I've learned it really does matter how long you bake them.  If the recipe says 12 minutes, I stay in the kitchen for 12 minutes until they are done or set a timer….or just tell Alexa, "Alexa, start a timer for 12 minutes."   One or Two minutes longer really does make a difference.
You can find all of my cookie tips here.
And where there's cookies there's usually other sweets around too!  When you're in the mood for something different try these ideas on how to make boxed cakes taste homemade. It's jammed packed with tips and many variations you may not have ever thought of, like adding fluffy egg whites to your boxed cake instead of eggs, for a white cake mix and it will also make all boxed cakes more fluffy. You can find more boxed cake mix tips here.
Best Cookie Gadgets
Line your baking pan. So you're all excited about your cookies, you followed every detail instructions, but when your cookies were done you had to pry them off the pan.  Can you relate?  I have done this so many times, it's just a big waste of time and ingredients.  So friends, line your baking pans so you don't ruin batches of good cookie dough like I did.
Spraying your cookie sheet with greasy, non-stick spray can effect how the bottom of your cookies turn out and will make the bottom of your cookies greasy. Instead, line them with parchment paper, pre-cut parchment sheets for cookies, non-stick foil or a silicone baking mat.  My personal preference is a silicone baking mat, because I don't have to wash the pan afterwards.  It makes cleanup a breeze! The cookies brown nicely and you can transfer the cookies easily to a cooling rack. Parchment paper and non-stick foil work great, too.  Just don't use wax paper.  I tried that once and the oven started smoking, because the heat was melting the wax.  So no wax paper in the oven!
Small Cookie Scoop. For perfectly sized cookies every time, a cookie scoop is a must-have in my house. There's no easier way to make perfectly sized cookies.  Just scoop the batter and scrape off the top using the edge of the bowl.
Shiny heavyweight baking sheets. Shiny baking sheets reflect heat and are less likely to produce over-baked cookies. When your cookies aren't done, but the bottom of the cookie is or is too crunchy, try using a shiny heavyweight baking sheet, provided your temperature and cook time is correct.  This can also affect how your cookie turns out. I was using old pans that I had for years that had been baked so many times they were dark, but dark baking sheets absorb heat and can burn your cookies quicker.
Cooling racks. Cooling racks really make a difference.  They allow the cookies to cool quickly once removed from the oven. You don't want to leave the cookies on the same hot pan to cool them, so putting them on a cooling rack immediately after they come out of the oven will cool them without continuing to cook them.
Pastry Bag. If you plan on decorating your cookies, I have a little tip for putting the icing in bag. You need a tall cup. Place the pastry bag inside the cup and fold the edges over the edge of the cup.  This makes it easier to spoon in the icing. You can see my full tutorial here on how to assemble a pastry bag.
Rubber or Silicone Spatulas. Spatulas are a bakers must-have in my kitchen. It's imperative when making cookie dough to scrape the side of the bowl making sure you get all the ingredients in the dough. Spatulas are sturdy and get the job done.
Measuring Cups/Spoons. Measuring ingredients exactly as the recipe calls for is important like I mentioned in my Cookie Baking Tips. For even more exact measuring weigh your ingredients.
Stand/Hand Mixer. If you don't have a stand mixer you can certainly use a hand mixer. The stand mixer especially is convenient for large batches, but either one will get the job done.
Oven Thermometer. Every oven is different and most ovens are inaccurate. I highly recommend using an oven thermometer, it will make your baking so much easier and take the guess out of inaccurate oven temperatures. No over-baking or under-baking again, especially if you live in a high altitude area.
Clear Measuring Cups.  I prefer clear measuring cups because I like seeing my ingredients in the measuring cup and know that I am measuring the exact amount. See my Cookie Baking Tips to learn the best way to measuring flour.
Clear Glass Bowls. Often times, recipes call for preparing dry ingredients and wet ingredients in separate bowls. As I mentioned, it's important to follow the directions exactly as they are written.  Separate your ingredients out if that's what the recipe calls for.
Cookie Press. I love making decorative cookies just for fun, especially during the holidays, even for Autumn and Spring.  A cookie press is a must have in my house. It's fun to use with the grandkids, too!
Cookie Cutters. Cookies cutters are a must have in my house, it not only makes baking cookies fun, but my  grandkids love it too.  Some of our best memories have been made in the kitchen baking cookies, especially during the holidays,  I've always had better luck with quality ones vs. the cheaper ones, because the cookies always seem to stick to the cheaper ones. But use what you have, I'm sure it will be just fine!  Be sure to spray your cookie cutters lightly with non-stick spray!
Q: What are some of your favorite cookie gadgets? Leave a note in the comments! 
Cookie Gadgets You May Need
alexa | parchment paper | pre-cut parchment sheets | non-stick foil  |  silicone baking mat  | cooling rack | small cookie scoop | baking sheets | cooling racks | spatulas | measuring cups | measuring scale | stand mixer | hand mixer |  oven thermometer | clear glass bowls | cookie press | cookie cutters | holiday cookie cutters | timer
More baking for you:
Need some holiday cookie recipes? Try my Peppermint Shortbread Cookies with Eggnog Frosting or Spiced Apple Cider Sugar cookies.
Are you adding icing to your cookies? Read How To Assemble A Pastry Bag for icing tips with less the mess!
Want to freshen up your kitchen before company comes? Check out 20 Crafts For Your Kitchen ideas.
Need a new apron for the holidays?  These 25 aprons come with full sewing tutorials. Why not sew yourself a new apron for the holidays. Maybe two, they make great gifts!
And when it's all done with give your oven an good cleaning.
Items For Baking Cookies on Amazon
Videos
Here's a video by Wilton on how to use their cookie press. You can find it here.

Here's a chocolate chip cookie recipe for you by Wilton.