I use my oven almost everyday so it doesn't take long before grease and food start to build up. Yuck! And then my kitchen starts to smell and I can't put off cleaning it any longer!  So I wanted to share with you some tips that I use to clean my oven. You can use these tips if your oven is self-cleaning or not.
OVEN
When oven is cool combine one packet of Kool-Aid with one cup of water. Dip a rag into the mixture and wipe the inside of the oven. Citric acid from the Kool-Aid cuts through grease grime. Yikes….I wonder what it does to us when we drink it!!
Preheat oven to 150 degrees, turn off oven. Spray the interior walls with Spray 'n Wash, let it sit for 5 minutes. Rinse clean with a soft cloth.
To clean a grease spill inside the oven, immediately cover the spill with Morton Salt.  After the oven has cooled down wipe it up with a rag.
When your oven is cool, wipe the inside with a wet rag.  Sprinkle baking soda over the wet surface and let it sit overnight.  Wipe it clean the next day.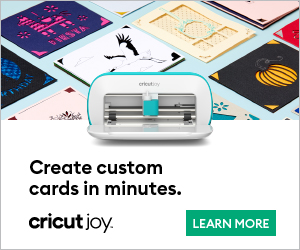 To avoid food dripping onto the oven spread a large sheet of aluminum foil on the rack below the pan to catch any drippings.
If you use store bought oven cleaner, a quick way to remove that lingering smell is to wipe the inside of the oven with a wet cloth saturated in vinegar. After the oven has cooled, of course!
OVEN RACKS
To clean oven racks take them outside and spray with Oven Cleaner. Let them sit for several hours. Spray them down with a water hose, then wash them thoroughly with soap and water.
OVEN VENT
To clean the vent to your fan above the stove, remove the vent filter and run it through the dishwasher using Cascade dish detergent.
To clean grease and grime from an oven range hood, rub down with Vaseline, let it sit for five minutes, wipe with a soft, dry cloth.
STOVE TOP
To remove grease and grime from the top of the stove, dissolve two teaspoons of Nestea Iced Tea Mix in one cup of hot water. Dampen a sponge with the solution and wipe off stove top. The tannic acid from the tea is the key!
Use Shout to clean off grease and grime from the stove top. Spray the affected area with Shout and let sit for five minutes, wipe with a soft cloth. Try to avoid getting the spray on the burners.
DRIP PANS
To clean stove drip pans, fill the kitchen sink with hot water and 1/2 cup Cascade Gel. Let them soak for one hour. Rinse.
You can also substitute the Cascade Gel with four Efferdent denture cleansing tablets.
KNOBS
Make sure your stove is turned off. To clean the knobs, remove them and soak in 2 cups hot water and one teaspoon of Tide laundry detergent. Wash with soap and water.
I hope you enjoy these tips!
Just remember use caution when cleaning the oven and stove making sure you don't burn yourself and wait until its completely cooled before wiping the inside to avoid fires and burns! Use these tips at your own discretion.
WAIT, THERE'S MORE!
You will love these organization tips for your kitchen drawers!
See them HERE!
Now that your kitchen is nice and clean here are some fun crafts to make for your Kitchen!
See them HERE!