Thanksgiving is almost here! If you have not already received this FREE eBook Thanksgiving Timeline you can still download it!
It's a 30-day step-by-step planning guide to a less hectice Thanksgiving by preparing in advance.
This weeks planning:
Four Days Before Thanksgiving
Begin defrosting the frozen turkey.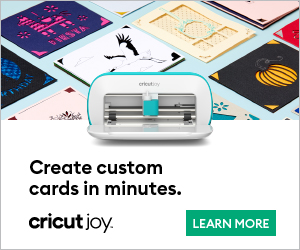 Save money on ice — start making your own ice cubes now. When they're frozen, dump them in a freezer bag.
Now is the time to have your home cleaned and get any organizing done.
Start putting out your decorations.
Plan ahead for leftovers. Organize containers and baggies so guests can take home leftovers.
Two Days Before Thanksgiving
Check your turkey for cook time and prepare for the appropriate time.
Add stuffing to the bird when you are ready to cook it.
Chill your beverages that need to be served cold.
Have centerpiece delivered or buy flowers for the table.
Shop for perishable items.
Clean vegetables and refrigerate.
Set out bread for homemade stuffing.
Make cranberry sauce.
Fill salt and pepper shakers and butter dishes.
Complete light housecleaning.
Lay a fire in the fireplace, ready to light later.
Put up decorations.
One Day Before Thanksgiving
Preheat oven for the turkey.
Put turkey in oven and baste every half hour or according to your recipe directions.
Peel potatoes and place in a pot of cold water. Keep in refrigerator until you are ready to cook them.
Prepare the vegetables. Store them in airtight baggies and refrigerate.
Prepare all the dishes that can be prepared ahead of time.
Check your bathrooms. Be sure to have extra paper goods, hand towels and soap available.
Prepare the stuffing.
Have a family evening of everyone setting the table.
Make a station area for serving coffee, desserts, and drinks. Stock with flatware, sugar and creamer, cups and saucers, etc.
Thanksgiving Day
Get out all serving pieces. Set out in order on a counter or buffet table.
Fill condiment dishes with your choice of pickles, olives, cranberry sauce, etc. Cover each dish with plastic wrap and refrigerate. Place their serving spoon on top.
Designate a person who can be in charge of pouring drinks, filling glasses with ice, answering the door, hanging up coats, and watching the children.
Prepare tea and coffee and brew 20 minutes before serving.
Remove stuffing from turkey and let it rest, covered, for about 20 minutes before slicing.
Microwave any foods that need to be warmed up if needed.
Make the gravy.
Set out refrigerated dishes including condiments, cranberries, and salads.
Heat bread or rolls as needed.
Pour drinks.
Carve turkey.
Keep the oven on the lowest setting to keep foods warm until the meal is over.
Enjoy the dinner! Clear the table and serve dessert!
To receive the FREE eBook PLUS Thanksgiving printables enter your email address below.
[yikes-mailchimp form="1″]