Spider Web Bread
Turn a loaf of bread into a Halloween spider web.  Kids will love it and it will go perfect with any Halloween dinner or party. 
I'm not sure who's enjoying Halloween more, me or my grand baby. He's 1 1/2 years old now so it's the perfect time to introduce him to Halloween. I admit, it's so fun having a baby around you get to be like a kid again.
He went Halloween shopping this past weekend and thought all the 'suppose to be scary' decorations were funny. That's better than being scared, right?
He's my inspiration for making Halloween treats, including this spider web cake. I can't wait until he gets a little older for Halloween parties with his friends….it will be so fun making creepy Halloween treats.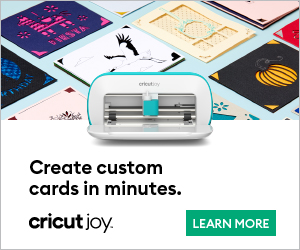 His first trip to the Halloween store.
His first batman costume.  Love that little face!
Let's get on to the cake….
For the icing I used store bought white icing and added a few drops of food coloring.
For the spider web I used Wilton orange sparkle gel. I used this gel because it has a very small tip making it very easy to draw the web.
It took me 5 tries to draw the spider web. Why?
I can't draw
If you don't use the correct icing for the web it won't turn out.
This is the only gel I recommend.
To draw the web start in the center and draw a small circle.  Continuing drawing circles until you have filled up about half the loaf.
Use a toothpick to drag the icing from one circle to the next, beginning in the center with the smallest circle.
Then draw a line from the web to the end of the loaf to complete the web.
Spider Web Loaf Bread
A Halloween spider web cake that's fun for kids!
Ingredients
1 boxed cake mix, your choice
Ingredients listed in cake mix
1 can of white icing
Food coloring for icing
Instructions
Preheat oven as directed on box.
Prepare your cake as directed.
Line a loaf pan with parchment paper or spray with non-stick baking spray.
Bake as directed. Let cake cool completely.
Put icing in a bowl and add 2-3 drops of food coloring. Stir well.
Spread onto cake.
Using your Wilton sparkle gel draw a spider web starting in the center working your way out.
Add some sprinkles and a plastic spider.
Notes
If you mess up on the web just use a butter knife to scrape it off and start over.
Nutrition Information:
Yield:

1 loaf
Serving Size:

1
Amount Per Serving:
Calories:

4314
Total Fat:

51g
Saturated Fat:

22g
Trans Fat:

2g
Unsaturated Fat:

19g
Cholesterol:

0mg
Sodium:

7781mg
Carbohydrates:

928g
Fiber:

16g
Sugar:

513g
Protein:

41g