Share the fun of Trick or Treats with friends and family with these Halloween S'mores Kits. Make it and bake it in a can then wrap it up! They make great gifts! Make them for Halloween gifts or for any occasion. Your friends will love them!
How fun it would be to receive a surprise S'mores in the mail?  You can even mail them to friends and family!
My daughter recently moved to Minnesota and is pregnant and craving evvvverything chocolate.  I wanted something chocolate to send to her so I created these S'mores kits!
Update:  She loved it. Yayyyy!
For friends and family close by you can use taller cans filled with S'mores in cupcake liners.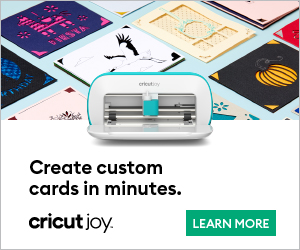 For the smaller cans I used pineapple cans.  They were the only cans I found that were tall enough for the S'mores to fit nicely into.
I was inspired by this birthday cake in a can  at Club Chica Circle and thought it would be a fun way to give friends Halloween treats.
I used two sizes of cans for the kits.
You can mail the wider cans because the lid is larger for a mailing address and using my S'mores recipe you know it will be safe from spoiling because there are no eggs or milk in the ingredients.
With the wider can you make the S'more right in the can.
Let me show you how!
Supplies
1 pkg. Oreo cookies
Peanut Butter recipe (at the end of this post)
Chocolate Chips or Orange Chocolate Chips from the Halloween package
Marshmallows
1 regular sized can; rinsed. Such as green beans or corn can
cup cake liners and small plastic bags
can opener
packing tape
scrapbook paper
For Mailing Kits:
1 short can-pineapple canned fruit
parchment paper or foil
blank sheet of labels
can opener
packing tape
scrapbook paper
There's two ways to make the Oreo's.  We will start with the smaller if you want to mail them. You will assemble the S'mores right in the can.
So fun!
First, open the can and empty out the pineapples, then wash it and remove the label.
Find a small dinner sized plate and trace a circle onto parchment paper or foil.
Cut out the circle and line the can with the parchment paper.
Melt the orange chocolate chips and add about 5 crumbled up Oreo cookies to the melted chips.  Place about two tablespoons of melted chocolate into the bottom of the can.  If you can't find the orange Halloween chocolate chips you can just use regular chocolate chips CandyQuik and color it orange.
Add a layer of peanut butter filling.
Top with a few small marshmallows and place under the broiler for a few seconds to melt the marshmallows.
Put the lid back on and tape it up with packing tape.
Add your labels and you are ready to put it in the mail! How fun is that?!! Wouldn't you love to see the expression on their face when they open it?
Or you can add a gift tag and pass them out to friends and the kiddos.
If you want to use the tall cans grab your can, open it up and empty the contents, wash it and remove the label.
Let's get started on assembling these S'mores, shall we?
Two S'mores will fit in one can.
Place one Oreo on the bottom of each cupcake liner. I took the Oreo apart and just used one of the cookies.
Add your melted chocolate.
Then a small ball of peanut butter filling.
Top it with a marshmallow pressing it down to flatten the peanut butter ball.
Place them under the broiler for a few seconds to melt the marshmallows. Then add the top cookie.
Aren't they cute?!
Fill the can by placing each S'mores in a plastic baggie and place two of them in the can.


Put the lid back on top and tape it up. Then add your labels.
So fun!
So Yummy!
I hope you enjoy these S'mores Kits!
I can't wait to show you my Christmas Kits I am working on!
Thanks for much for stopping by!
View All The Printables
For the Peanut Butter Filling I adapted the recipe from Crazy for Crust-One of my favorite blogs!
You will need:
1/2 cup peanut butter (creamy or crunchy but use regular, not natural)
2 tablespoons butter, softened
1/2 cup powdered sugar
2 tablespoons brown sugar
Mix together in a small mixing bowl with a mixer.
For more Halloween crafts check these out!
BOO Your Neighbor Game with Free Printable
Halloween Gift Buckets with Free Printable 

Follow SewLicious Home Decor's board Halloween Decor and Craft Ideas on Pinterest.

Follow SewLicious Home Decor's board Fall Crafts on Pinterest.
Follow SewLicious Home Decor's board Pumpkins, Pumpkins, Pumpkins on Pinterest.