Easter Egg Reese's Peanut Butter Cookies
Fun and festive Easter Egg Reese's Peanut Butter Cookies guaranteed to be a hit at Easter dinner! These cookies are made with a peanut butter shortbread filling then dipped into white chocolate.
Is Easter one or your favorite times of the year when it comes to baking and making crafts?  It is mine.  Mostly because I just love little bunnies. In fact, when my daughter was little we owned a couple. They were lop ears, which means they had long floppy ears that would bounce when they hopped, and they were the cutest things you've ever seen! We had a little dog at the time and the bunny and dog used to play together.
I made these fun cookies using my Peanut Butter Shortbread recipe.  I cut them out in little Easter eggs then dipped them in Wilton
 colored candy.  Isn't Wilton's colored candy pretty or what?!!
If you don't have a Joann's Fabric Store near you, you don't know what you are missing!  They are by far my favorite craft store. When I bought the candy they were on sale for 25% off, then I used my Joann's coupon to save an additional 15% off, so I got them for like nothing!
This is what I used to dip them in.  I love using my little fondue set. It's just the right size and I just throw it in the dishwasher when I'm done.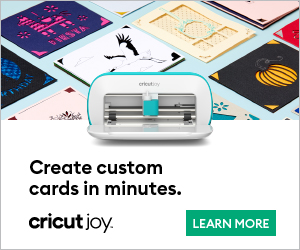 I used my Wilton Candy Melt Dipping Tools
 to dip the cookies in.  It's easy and less messy!
When measuring your peanut butter, put saran wrap in your measuring cup first, for less of a mess!
Easter Egg Reeses Peanut Butter Cookies
Fun and festive Reese's Peanut Butter Easter Egg cookies.
Ingredients
3/4 cup butter, softened
1 cup creamy peanut butter
1/2 cup brown sugar
1 teaspoon vanilla
2-1/4 cups all-purpose flour
1/4 teaspoon salt
Instructions
Heat oven to 375. Combine butter, peanut butter, sugar, salt and vanilla in large bowl. Beat at medium speed, scraping bowl often, until creamy.
Reduce speed to low; add flour. Beat just until mixture forms a dough.
Roll dough evenly onto a lined cookie sheet.
Bake for 12 to 15 minutes or until set and lightly browned. Cut immediately while still warm with cookie cutter.
When completely cooled, dip into chocolate.
Melt candy in a bowl in the microwave, dip cookies into melted candy then place on a lined pan to harden.
Notes
Add mini-chocolate chips if desired. You can substitute peanut butter for Nutella chocolate peanut butter.
Nutrition Information:
Yield:

15
Serving Size:

1
Amount Per Serving:
Calories:

328
Total Fat:

18g
Saturated Fat:

8g
Trans Fat:

0g
Unsaturated Fat:

8g
Cholesterol:

24mg
Sodium:

193mg
Carbohydrates:

36g
Fiber:

2g
Sugar:

7g
Protein:

7g