This cranberry dessert is elegant and a delicious dessert for the holidays.   It has a nice tangy lemon flavor with a delicious lemon glazed icing.   It's made with cranberry sauce right out of the can and a yellow cake mix.  Another quick and easy dessert for the holidays!
Here's how I put it all together:
Lemon Cranberry Cake with Lemon Glazed Icing
Ingredients
1 Box Duncan Hines yellow cake mix
1/3 cup lemon juice
1/4 cup vegetable oil
3 eggs
1/2 cup water
6 heaping tablespoons of cranberry sauce
I used one cake mix and cut the cake into thirds....you can use 2 boxes and cut each cake in half and you will have 4 layers.
Instructions
Preheat oven to 350 degrees. Spray 2 round cake pans with non-stick spray. Set aside.
Mix cake as directed on box EXCEPT use less water than it says since you are adding in 1/3 cup of lemon juice.
Pour into pans. Cook about 25 minutes until golden brown and a toothpick comes out clean.
Let cakes cool before preparing layers. Once cooled and cut into thirds or fourths, however many layers you choose to make, place one layer on plate. Cover with a thin coat of lemon glaze. Add three heaping tablespoons of cranberry sauce. Spread over cake evenly. Add another cake later on top, repeat glaze and cranberry topping. Add third later of cake and glaze over entire cake with lemon glaze.
Notes
For three layers use one box of cake mix. For four layer use two boxes.
Lemon Glazed Icing
Lemon Glaze icing goes well on Cranberry Lemon Cake for the holidays.
Ingredients
4 Cups confectioners sugar
1/2 cup vegetable oil
1/2 cup butter (melted)
3-4 tablespoons lemon juice
Instructions
Combine all ingredients. You want the glaze thick not runny. Mix well with a mixer to get out any lumps. Spread onto cake.
Nutrition Information:
Serving Size:

1
Amount Per Serving:
Calories:

3649
Total Fat:

204g
Saturated Fat:

74g
Cholesterol:

244mg
Sodium:

751mg
Carbohydrates:

481g
Sugar:

469g
Protein:

1g
Follow SEWlicious Home Decor's board Cakes We Love To Eat on Pinterest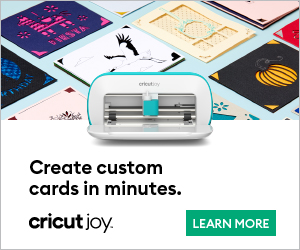 Sites featured at: RecipeChart