This is a fun dessert to make and serve!  These hot fudge sundae cupcakes are like having an ice cream cake in a cupcake.  It's a cupcake filled with hot fudge, layered with ice cream, topped off with a brownie truffle.  It's got all the delicious flavors of ice cream, cake, brownies, and hot fudge.
My sweet daughter knows I am addicted to all things Michael's, Joann's, Wilton, and Hobby Lobby so for Christmas she gave me a gift card to Michael's.  I stocked up on more Wilton supplies.  I bought these cute Wilton cupcake liners, they are lined with foil and larger than regular sized cupcake liners, so that makes them perfect for holding ice cream and a truffle.
I'd love for you to *PIN IT*!  Click on the photo above.
For the ice cream I used a WILTON OPEN STAR TIP 1M.  To fill the cupcakes with hot fudge I used a WILTON TIP #230.  It's long so that you can stick it down into a cupcake and fill it.  For a tutorial on how to use a pastry bag with these tips check out my post How To Assemble A Pastry Bag. I love using these tips, they make the cupcakes look like you spent all day decorating them, when actually it only takes 5 minutes.  It's all in the tips!
For the brownie truffles I baked a regular boxed brownie mix, rolled some up in a ball and dipped them in wilton candy melts or you can  use candiquik.  I bought a set of Wilton Candy Melt Dipping Tools
 that I use for dipping truffles.  It makes it a lot easier for dipping and dripping off excess chocolate.
For the drizzle I fill a small plastic baggie with a small amount of melted candy and cut off the very tip of one corner of the baggie.  It works perfect!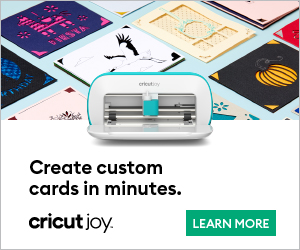 Hot Fudge Sundae Cupcakes
Total Time:
1 hour
10 minutes
An irresistible combination of a cupcake filled with hot fudge, topped with ice cream and a brownie truffle.
Ingredients
Ingredients
Cupcakes
1 box of your favorite cake mix
Ice cream of your choice
Smuckers 11.75 oz Hot fudge topping. Keep cooled or at room temp. (Do not heat up)
Cherries and Cool Whip, optional
Truffles
1 box of your favorite brownie mix
Wilton candy melts or Candiquik
Instructions
Preheat oven to 350. Line cupcake pan with cupcake liners.
Cake
Prepare cake mix as directed. Pour into cupcake liners until about 3/4 full. Bake until golden brown. Test with a toothpick. Set aside to let cool completely.
Brownies
Prepare brownie mix as directed. Bake until done. Set aside to let cool completely.
When cupcakes have completely cooled, fill them with hot fudge using a pastry bag and Wilton tip #230. Hot fudge should be cooled or room temp, don't heat it up.
Set cupcakes aside after you have filled them.
When brownies are cooled scoop about 2 teaspoon fulls into your hand and roll in balls. Place in freezer for 15 minutes to set.
Melt your candy in a saucepan, double boiler, or a fondue set (that's what I use). When candy is melted, dip brownie balls into candy coating them thoroughly. Scoop them out with a spoon and set them on wax paper to cool.
Put a couple of tablespoons of melted candy into a plastic baggie and cut the very tip of the baggie. Drizzle over candy coated brownies. Set aside.
Using an ice cream scoop or pastry bag, top your cupcakes with ice cream. Then top with a brownie truffle and a cherry.
Notes
See my tips for how to assemble a pastry bag.
For melting candy I used a small fondue. It works great!
To fill the cupcakes I used a pastry bag and a Wilton Round Tip #230.
Nutrition Information:
Yield:

16
Serving Size:

1
Amount Per Serving:
Calories:

245
Total Fat:

5g
Saturated Fat:

2g
Trans Fat:

0g
Unsaturated Fat:

2g
Cholesterol:

5mg
Sodium:

339mg
Carbohydrates:

47g
Fiber:

1g
Sugar:

26g
Protein:

3g