I am celebrating #chocolateparty's first year anniversary by particpating in their chocolate recipe contest.   It's a huge party and they are giving away 7 amazing prizes!
All you have to do is Bring your favorite chocolate dessert to Roxana's home baking #chocolateparty and win amazing prizes from OXO, Calphalon, Keurig, Imperial Sugar, Honey Ridge Farms and Land O Lakes® Butter.  Contest ends 9/30.
Check out Coupon Codes for Keurig here!
We all love chocolate, right?  My step mom makes the best homemade Chocolate Meringue Pies I've ever had.  That's the best part about the holiday's are all the wonderful desserts.  Fudge is another big hit in our family, my aunt makes it every year and it's become a family tradition too.  So I thought of combining my two favorite desserts into one and made you Chocolate Meringue Pie Fudge Bars.  It's a delicious burst of chocolate and fudge in one.  You won't be able to eat just one!
Chocolate Meringue Pie Fudge Bars
---
Ingredients
1 (14-ounce) can fat-free sweetened condensed milk
2 cup milk chocolate chips
Pinch salt
1 1/2 teaspoons vanilla extract
1 cup marshmallow cream
1 Pie crust or 1 box of shortbread cookies or vanilla wafers. I used a pie crust.
3-4 tablespoons butter if using cookies.
Instructions
Line an 8-inch square baking pan with wax paper, allowing the wax paper to extend over the rim of the pan by 2 inches.
Prepare crust. If using a pie crust, prepare pie crust in the same pan you are going to use for the fudge. If using shortbread cookies crumble cookies until they are a fine consistency. Add 3-4 tablespoons of butter and mix with a fork. Place in the bottom of a lined baking dish and press down firmly, bake for 5 minutes to set cookies.
Combine the sweetened condensed milk, the chocolate chips, and salt in a medium saucepan over medium heat. Cook, stirring frequently, until the chocolate is melted and smooth. Remove from the heat. Stir in the vanilla. Pour half of chocolate mixture into crust. Mix the rest of the chocolate mixture with the marshmallow cream, but don't stir too much. You don't want to totally blend in the marshmallow cream. Stir it until it's swirled into the chocolate mixture. Then pour in remaining mixture.
Refrigerate until firm, at least 2 hours. Remove from the pan and gently peel off the wax paper. Cut into squares.
7.8.1.2
22
https://sewlicioushomedecor.com/chocolate-meringue-pie-fudge-bars/
I got the idea to cut them in pie shapes from Crazy for Crust.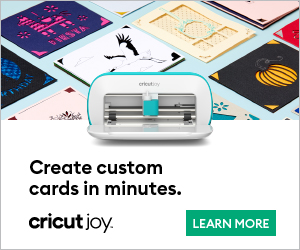 For more chocolate see my Chili's Knockoff Chocolate Molten Cake
Oatmeal Cinnamon Chocolate Chip Cookies