CHOCOLATE COBBLER PUDDING CAKE
A deliciously rich chocolate cobbler cake with chocolate pudding in the cake, serve warm with ice cream.
This cake is so fantastic I could eat it right off the screen. The rich chocolate gives it a hot fudg-y flavor, serve with a bowl of ice cream and it's like eating a hot fudgy chocolate cobbler pudding sundae all-in-one.
Chocolate cake doesn't get any better than that folks.  Just look at that pudding in the cake and I didn't even add pudding to the recipe!
The trick to the pudding is after you have prepared the batter, pour the batter into a 9″ baking dish and pour a cup of boiling water on top…….without stirring it!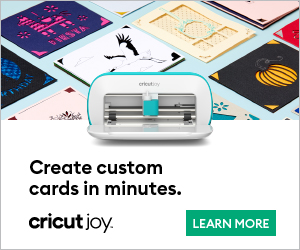 When it's done you get this.  A chocolate-y rich cake with pudding. It is as good as it looks!
And best of all it's super easy!  So make it and indulge. You will be so glad you did!
Chocolate Cobbler Pudding Cake
A deliciously rich chocolate cobbler cake with chocolate pudding baked in the cake served warm with ice cream.
Ingredients
1¼ cups granulated sugar, divided
1 cup all-purpose flour
½ cup Hershey's Cocoa, divided
2 teaspoons baking powder
¼ teaspoon salt
½ cup milk
1/2 cup unsalted butter, melted
1½ teaspoons vanilla extract
½ cup packed brown sugar
1¼ cups hot water
Instructions
Preheat oven to 350 degrees. Spray a 9-inch square baking pan with cooking spray and set aside.
Heat a pot of water on the stove to very hot (just under a simmer).
In a medium bowl add 3/4 cup of granulated sugar, flour, 1/4 cup of cocoa, baking powder and salt. Stir in milk, melted butter and vanilla and mix until smooth.
Pour batter into pan spreading it evenly to the corners.
In a small bowl, mix the remaining 1/2 cup granulated sugar, brown sugar, remaining 1/4 cup cocoa. Mix well. Sprinkle evenly over the cake batter.
Pour the boiling water over the top of the sugar/cocoa mixture. DO NOT STIR!
Bake 20-35 minutes depending on what size pan you are using. Test the cake part by inserting a toothpick into the cake and if it comes out mostly clean it's done.
Remove cake from oven and cool 10-15 minutes.
Spoon into bowls and serve with ice cream.
Notes
Top with walnuts if desired.