LEMON PUDDING COBBLER 
A refreshing, tangy lemon cobbler made with a lemon pudding and lemon zest topped with cool whip. 
 It's funny I never used to eat lemon desserts much…..I'm not sure why. Now I realize what I have been missing out on all these years!
Stop everything and GIMME!
This lemon cobbler is cake-y or should I say cobbler-y.  It bakes into a cake-like-cobbler and makes it's own gooey lemon sauce. After you top it with cool whip you have a rich creamy zesty lemon cobbler.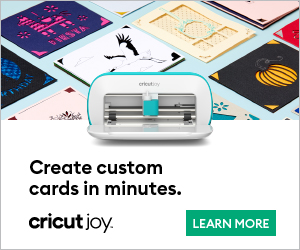 Yeah that.
You will be surprised how easy this cobbler is.  It's a simple homemade cake recipe and a boxed lemon pudding mix.
Of course, you can use a boxed cake mix if you prefer, just prepare it as directed on the box and if you want to go all out feel free to make your lemon pudding homemade.
Don't forget the lemon zest.
Once you prepare the cake batter you will pour it into a cake pan.
Then you will pour hot water on top of the cake batter, as directed.
I promise you won't be disappointed.
The most important step of making this cake is to not stir the water.
You will leave standing water on top of the cake batter.
Yep, true that.
The water will seep into the cake as it bakes and that's what gives it it's own sweet creamy pudding sauce.
Top with cool whip when done.
Try my chocolate version here.
Lemon Pudding Cobbler Dessert Recipe
A lemon delight cobbler topped with cool whip.
Ingredients
1 cup granulated sugar, divided
1 cup all-purpose flour
1-5.1 oz. instant Jello lemon pudding mix, divided
2 teaspoons baking powder
¼ teaspoon salt
½ cup milk
1/4 cup unsalted butter, melted
1½ teaspoons vanilla extract
1¼ cups hot water
Zest from 2 lemons
Instructions
Preheat oven to 350 degrees. Spray a 9-inch square baking pan or cake pan with cooking spray and set aside.
Heat a pot of water on the stove to boiling hot.
Measure 1/4 cup of lemon pudding mix and set aside.
In a medium bowl add 3/4 cup sugar, flour, remaining pudding mix, baking powder and salt. Stir in milk, melted butter, lemon zest, and vanilla. Mix until smooth.
Pour batter into pan spreading it evenly to the corners.
In a small bowl, mix the remaining 1/4 cup granulated sugar and remaining 1/4 cup pudding mix. Mix well. Sprinkle evenly over the cake batter.
Pour the boiling water over the top of the sugar/pudding mixture. DO NOT STIR!
Bake 20-35 minutes depending on what size pan you are using. Test the cake part by inserting a toothpick into the cake and if it comes out mostly clean it's done.
Remove cake from oven and cool 10-15 minutes.
Serve with cool whip.
Nutrition Information:
Serving Size:

1
Amount Per Serving:
Calories:

2677
Total Fat:

77g
Saturated Fat:

46g
Cholesterol:

187mg
Sodium:

5554mg
Carbohydrates:

476g
Sugar:

227g
Protein:

30g