Valentines Day Heart Candy Cake
This cookie cutter cake is fun for Valentines and delicious.  It's made with two cakes. One lemon cake and one white cake with added pink food coloring. This Valentines day heart candy cake will make a beautiful addition to your table setting. 
I love it when I can make a dessert that matches my decor.  My home is decorated with all my Valentine decorations, so I thought why not make a pretty dessert to go with the Valentine theme.
For this cake you're going to make two cakes.  You'll have so much fun baking them.  It's super easy and so pretty.
Photo's to show you how to make the heart cake and the recipe are at the end of the post. 
The lemon cake is made with a delicious lemon pie filling added right into the cake batter….it's bursting with lemon flavor and makes it very moist.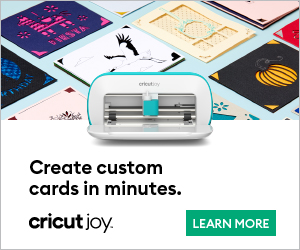 For the heart shaped cake you will use a white cake mix and add AmeriColor food coloring-Fuchsia Pink. If you don't have that brand you can use regular Red food coloring.  Start out by adding a small amount and continue adding in the food coloring until you have reached your desired color.
I've started collecting holiday spatulas, they are so fun to decorate my kitchen with.
For the blue icing I added a few drops of regular blue food coloring until I reached my desired color.
How To Make A Valentines Day Heart Candy Cake | Cookie Cutter Cake
STEP 1:  Select your cookie cutter. The one I used is 2 inches from top to bottom.  I found a set of them at the Dollar Store.
STEP 2:  Bake the pink cake in a 13×9 cake pan. You want to use this size pan so when you cut out the hearts the cake won't be too thick. Once it's done and cooled, take it out of the pan and place it on the counter on top of parchment paper.  You may need to spray your cookie cutter with oil so the cake won't stick to it!
STEP 3:  Cut out the hearts with your cookie cutter.
STEP 4:  Line a loaf pan with foil and spray with cooking oil. (lightly)
STEP 5:  Line up the hearts so they are snug.  If they are not snug they will fall to one side.
STEP 6:  Pour the lemon cake batter down both sides first. (unless you spill like I did!) This keeps the hearts from getting top heavy so they don't fall over.
STEP 7:  Pour the remaining cake batter on top. Bake as directed below. When the cake is done and cooled, top with icing. Let it set a couple of hours in the refrigerator to dry and harden. Then lift it out of the loaf pan by the foil. Remove the foil, slice and serve.
Valentines Day Heart Candy Cake
Cook Time:
1 hour
10 minutes
Total Time:
2 hours
10 minutes
A delicious Lemon Valentine cake bursting with lemon zest!
Ingredients
LEMON CAKE
1 Box Pillsbury Lemon cake mix.
4 Eggs
1 Can 15-3/4 oz. Lemon pie filling
WHITE CAKE
1 Box Pillsbury white cake mix (without pudding in the mix)
4 Eggs
1 Cup whole milk
1/2 Cup butter, unsalted preferably
1 Tablespoon Vanilla extract
VANILLA CREAM CHEESE FROSTING
1/2 Cup butter, softened
2 Cup confectioner's sugar
1-1/2 Teaspoon Vanilla extract
Instructions
Preheat oven to 350.
WHITE CAKE
Combine cake mix, milk and eggs in large bowl. Beat well. Fold in butter and vanilla extract. Mix well. Add food coloring until you have reached your desired color. Pour in a 13x9 baking dish. Bake 20-30 minutes until done. Test with a toothpick.
LEMON CAKE
Combine cake mix and eggs in large bowl. Beat well. Fold in pie filling. Pour over hearts as directed. Bake at 350 until done. About 40 minutes.
VANILLA ICING
In a bowl beat cream cheese, butter and confectioners' sugar until smooth. Stir in vanilla. Add blue food coloring to reach your desired color. Spread over cake.
Notes
Use food coloring to color your cake and icing. Top with Valentine jimmies.
Nutrition Information:
Yield:

16 slices
Serving Size:

1 slice
Amount Per Serving:
Calories:

400
Total Fat:

18g
Saturated Fat:

9g
Trans Fat:

0g
Unsaturated Fat:

7g
Cholesterol:

135mg
Sodium:

379mg
Carbohydrates:

54g
Fiber:

1g
Sugar:

35g
Protein:

6g