How To Make A Confetti Valentine Mason Jar
These Confetti Valentine Mason Jars will steal your heart away. They make the perfect decoration for a table setting or Valentine gift. They are so adorable, colorful and sure to warm your heart.   
These adorable jars are decorated with Valentine confetti and silver glitter.
I know glitter can be very messy, but not to worry….the glitter really doesn't make that much of a mess with this craft.
You simply coat the inside of the jar with glue, then pour in the glitter, turning the jar to evenly coat then inside.  Once the jar is evenly coated you just dump out the remaining glitter.
See…..no mess!  Just the way I like it!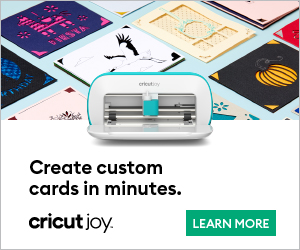 Just gorgeous, don't you think!?
There are so many options you have with these jars.  You can use any holiday-ish confetti with any color of glitter to make jars for other occasions such as Halloween, Easter, or Christmas.
You're welcome.
If you want heart confetti jars check out my Heart Valentine Jars for more creative ideas.
I added these rustic wood label's I found at Michael's and added Valentine stickers to them I found at the Dollar Store.
Paint the lids and add ribbon for more fun creativity, then add some fun Valentine stickers on top.
SUPPLIES
Mason Jar(s)
Mod Podge or Elmers Glue
Sponge paint brush
Your favorite confetti
Glitter to match
Acrylic paint
Ribbon, stickers, and labels to decorate the jar
Pour a good amount of Mod Podge into your jar(s) coating it well with a sponge paint brush.  Turn the jar upside down for about 30 minutes to let any extra glue drip out.
Before the glue dries, sprinkle the inside of the jar with confetti making sure you cover all sides of the jar.  Then fill in the remaining areas by sprinkling in the glitter.  You can use a lot or just a little depending on how you want your jar to look.  Set aside and let the glue completely dry over night.
TIP: I used glitter that had a shaker lid so I could shake it onto the inside of the jar rather than just pouring a bunch of glitter into the jar.
To paint the lid use a small sponge brush, give the lid 2-3 coats of acrylic paint, letting it completely dry in between coats.  Sprinkle the top with a tad of glitter immediately after a coat of paint for added sparkle, then add a sticker when the paint has dried.
So lovely and beautiful.
NOTE:  I found the old silver lid on Etsy.