Halloween Chocolate Ghost Cake
This Halloween ghost cookie cutter cake is a way to make Halloween parties fun for kids!  This is an Halloween chocolate ghost cake recipe made from scratch or you can use a boxed cake mix. You will need to cakes and a cookie cutter.  See the tutorial.
Some of my best memories of Halloween are when my daughter was growing up.  Every year our church had a festival and all the kids would dress up in their Halloween costumes.  They would play games, get lots of candy, and have hay rides.  Afterwards, we would go to the nearby neighborhoods and trick or treat. 
It seems like I spent that entire week preparing for Halloween.  We would decided on a costume and then I would make it.  
Back then (30 years ago) the internet wasn't like it is today.  We didn't have Google to go to and search for Halloween cakes, but if we did this cake would have definitely been the one I would have made.  I have two grandbabies and can't wait to make this for them. 
It's also called surprise inside cake.  What makes this cake so fun is you can use any Halloween cookie cutter as long as it's 1″ to 2″ thick.   You can also make it for other occasions, all you need is a cookie cutter for that occasion.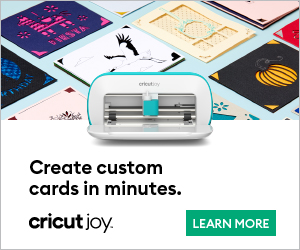 I've made a Christmas tree pound cake, Christmas tree cake,  Valentine heart cake,  tye dye Easter egg cake, Easter bunny cake, and a pumpkin spice cake.
It's actually a very easy kind of cake to make.
How To Make A Cookie Cutter Ghost Cake
You will bake two cakes, in two different colors depending on what kind of cake you are making. For this cake you will make a white cake and a chocolate cake. 
You will bake your white cake in a 9×13 pan. This is the cake you will use to cut out your ghosts from. 
Next, line a loaf pan with foil or parchment paper.  Set aside. 
After your cake has cooled, starting at the corner of the cake, place your cookie cutter on top of the cake and push down all the way into the cake.  Once you have cut out the ghosts, carefully remove it from the cookie cutter and stand it up in the loaf pan.  
Pro tip: Lightly spray your cookie cutter before you cut out your cake. This will make the cake easier to remove from the cookie cutter.
Continue this process until you have filled the loaf pan. Make sure they are fit nice and snug, so they don't fall to one side.
Gently pour your chocolate cake batter over the cut out cakes, start at the top letting the batter flow down the sides. Bake as directed.
Does Baking The Chocolate Cookie Cutter Cake Twice Make It Taste Dry?
No worries! Baking the chocolate cake twice, once for the cake and again in the loaf pan, does not dry it out. The vegetable oil in the chocolate cake will add enough moisture to the cake to prevent it from drying out. If you use a boxed cake, be sure to use vegetable oil for moisture!
Other options: Click here to see how to make your boxed caked mix taste homemade and moist!
For a Halloween party appetizer click here for my Halloween ghost chips.
SHOP
Items used for this cake:
baking dish | cake batter bowl | loaf pan | milk bottles | paper straws | cake stand (look alike) | oven mitt | stand mixer | cookie cutter/bowl set | ghost cookie cutters
Other items needed to bake a cake:
3-piece cake stand | pedestal cake stand | bakeware set | mixing bowls | spatulas | hand mixer | oven thermometer
Halloween Ghost Chocolate Cake
Total Time:
1 hour
45 minutes
Scare up some fun this Halloween with a delicious ghost cake. This Chocolate Ghost Cake is not only over the top delicious, it's fun and easy to make.
Ingredients
Chocolate Cake
1 3/4 cups all-purpose flour
2 cups sugar
3/4 cups quality cocoa powder
2 teaspoons baking soda
1 teaspoon baking powder
1 teaspoon kosher salt
1 cup buttermilk
1/2 cup vegetable oil
2 extra-large eggs, at room temperature
1 teaspoon pure vanilla extract
1/2 cup warm milk
White Cake
1 Super Moist boxed white cake mix
3 eggs
1 cup water
1/4 vegetable oil
Cream Cheese Frosting
Food coloring
3 tablespoons butter, melted
3 oz. cream cheese, softened
2 cups powdered sugar
2 teaspoons vanilla extract
Instructions
Chocolate Cake
Sift the flour, sugar, cocoa, baking soda, baking powder, and salt. Mix together. In another bowl, combine the buttermilk, oil, eggs, and vanilla. Slowly add the wet ingredients to the dry. With mixer on low, add in milk. Mix well. Pour batter down the sides of your loaf pan then on top of the ghosts. Bake for 35 to 40 minutes, until a cake tester comes out clean. Cool before frosting.
White Cake
Combine cake mix, eggs, water and oil and mix well. Pour in a prepared 9x13 pan, Cook until tested done. Let cool then cut out using ghost cookie cutters. Line them up in a loaf pan, making sure to add enough so they fit tightly together and not falling over.
Pour chocolate cake batter over ghosts. Bake until tested done.
Icing
Mix together melted butter and cream cheese. Add powdered sugar and vanilla. Add in food coloring if you want to make it Halloween colors. Spread on cooled cake.
NOTE: You can substitute this cake mix for a boxed cake mix if you prefer.
Notes
This will work with any other Halloween cookie cutter you may have. Use food coloring to make your frosting festive.
NOTE: You can substitute this cake for a boxed cake (any flavor) if you prefer.
Nutrition Information:
Yield:

8 slices
Serving Size:

1
Amount Per Serving:
Calories:

733
Total Fat:

28g
Saturated Fat:

8g
Trans Fat:

1g
Unsaturated Fat:

18g
Cholesterol:

141mg
Sodium:

851mg
Carbohydrates:

112g
Fiber:

2g
Sugar:

82g
Protein:

11g