Roll-up Organizers are the best kind of organizers to have on hand! They serve many uses to keep yourself organized, and fit in almost anything when you roll them up, you can toss them in your purse or suitcase. I am excited to share with you my larger Roll-up version using large plastic baggies. It's perfect for carrying things like papers, magazines, kids coloring books and crayons or other kids items for road trips as well as many other things.  Comes in handy for baby supplies, too!
My smaller organizer is just the right size for your purse or little hands. It's great for holding crayons, paint brushes, etc.
See my organizers that hang on the wall here and here  Ever made an organizer from a pot holder? It's great for small items such as buttons, small sewing supplies, hair clips, pens, crayons, etc.
My daughter is expecting her first baby and I thought it would be perfect for holding extra baby supplies, clothes, and diapers. Just fill each baggie with baby items, roll it up and toss it in the baby bag or your purse.
These rollup's only take 30 minutes or less!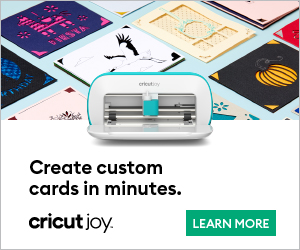 SUPPLIES
One fabric placemat (you can get at the Dollar Store)
Large 1 gallon plastic baggies ziplock!
Wonder Clips or binder clips or large paper clips
Coordinating ribbon and thread
I used 5 1-gallon baggies, but you can use however many you need.  Line them up at one end of the placemat and secure them in place with Wonder Clips or paper clips.
Place a coordinating ribbon over the end of the baggies and sew them in place. Use a ribbon that is at least 1/2 inches wide. This helps reinforce the baggies and will also keep them from ripping. Sew the ribbon on both sides. Don't use small stitches, set your machine to use the largest stitch.  Small stitches can cause the plastic to tear.
You can also use a basting stitch if that is easier to sew on the plastic baggies.
Sharpen your sewing skills!
On the other end of the placemat find the center by folding it in half.  At the center point sew on the your ribbon you will be using to tie the rollup with. Fold the ribbon in half to find it's center then place the folded end about 1/2 inches onto the placemat and sew in place.  This will be the ribbon you use to wrap around the organizer after you roll it up.
Now, just think of all the things you can use this for!
So lovely and useful!
Just roll and go!
Q. What would you use it for? 
SHOP THE ORGANIZER
[amazon_link asins='B00ZHHDKVM,B01DNSVTZA,B073YBM9K2,B000QJ954C,B013ZBBON2,B0068YUQ9W,B000H0ZHVU' template='CopyOf-ProductCarousel' store='sewlhomedec08-20′ marketplace='US' link_id='861105f1-b6c3-11e7-b411-a3da2b375334′]
Here are some of the items I used to make this:
Fabric Placemats | Fabric Ribbon | Large 1 gallon plastic baggies | Wonder Clips | Binder clips or large paper clips
Some of the links above are affiliate links that help pay for this website, and never an extra cost to you! Thank you for supporting sewlicioushomedecor.com.
Pot Holder Organizer w/small plastic baggies!