Homemade Jelly Filled Donut Cupcakes
A tasty treat combination of a Jelly Filled Donut in a cupcake.  Each cupcake is homemade and filled with your favorite jelly. Sure to please any sweet donut craving! 
I admit, I have a big addiction to donuts!  I love any kind of donut, especially the jelly filled ones.
When my daughter was in high school, I would always treat her to donuts on Saturday morning for working so hard during the week. She had to be at school at 6:30 every morning for practice, since she was on the drill team. Which meant getting up at 5:00am every morning.
Ohmigod, do you know how long it takes a teenage girl to get ready?!
Anyway, it was the one time I didn't mind her devouring a bunch of sugar. (and me included!)
Especially the jelly filled ones!
What's not to love about these donuts?
They are especially delicious because they are homemade then filled with your favorite jelly.
You can even get creative and make your own jelly. I will envy you.
I haven't made homemade jelly yet, but it's on my bucket list.
Enjoy!
Try my Peanut Butter and Jelly Cupcakes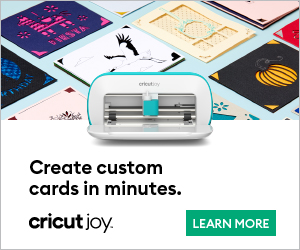 Jelly Filled Donut Cupcakes
Homemade jelly filled donut cupcakes.
Ingredients
1/2 cup butter
2 eggs
2 1/3 cups all-purpose flour
2 1/2 teaspoons baking powder
1/2 teaspoon baking soda
1/2 teaspoon salt
1/2 cup sugar
1/2 cup packed brown sugar
1 1/2 teaspoon vanilla
1 cup milk
1 cup raspberry, strawberry, blueberry jelly, lemon curd, and/or orange marmalade
1/4 cup powder sugar
Instructions
Preheat oven to 350.
Let butter and eggs set to room temperature, about 30 minutes. Line a muffin cupcake pan and set aside.
In a medium bowl, stir together flour, baking powder, baking soda, and salt. Set aside.
In a large mixing bowl beat butter with a mixer on medium to high speed for 30 seconds. Add sugar, brown sugar, and vanilla. Beat until combined, scraping sides of bowl occasionally.
Add eggs, one at a time, beating well after each addition. Alternately add flour mixture and milk to butter mixture, beating on low speed after each addition just until combined.
Spoon batter into prepared muffin cups, filling each one about two thirds full.
Bake for 15-18 minutes or until a toothpick inserted in center comes out clean. Cool cupcakes in muffin cups on wire racks for 5 minutes. Remove cupcakes from muffin cups. Cool completely on wire racks.
Spoon jelly into a pastry bag fitted with a small round tip. Insert tip into the top of each cupcake and squeeze the jelly into cupcakes until some is visible on top. Dust with powdered sugar.
Store in an airtight container in the refrigerator for up to 3 days.
Nutrition Information:
Yield:

18 cupcakes
Serving Size:

1
Amount Per Serving:
Calories:

225
Total Fat:

8g
Saturated Fat:

5g
Trans Fat:

0g
Unsaturated Fat:

3g
Cholesterol:

54mg
Sodium:

245mg
Carbohydrates:

35g
Fiber:

1g
Sugar:

21g
Protein:

4g