DIY Hand Painted Polka Dot Swirls Ceramic Plate
This is a fun way to decorate a plain plate for the holidays. Use holiday paints for a fun and festive plate that will add a beautiful addition to your table setting.
I love everything red. My kitchen is red and I love all the red decorations during the holidays. These painted plates will make a perfect addition to my red decor.
They are super easy to make. I love polka dots but you can paint stripes or lots of polka dots, or use a stencil for other designs if you prefer.
After your plate is painted it is no longer food safe unless you buy a food safe coating to put over it. If you can't find it at your craft store you can do a search and buy it online.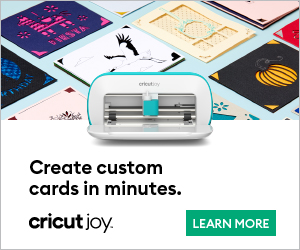 I used Martha Stewart's acrylic craft paint and the cure time is 21 days. You can bake the plate to speed up the process by following these directions:
Paint is permanent after air drying for 21 days or can be baked to expedite permanence.
Bake-to-Cure Method
Allow painted glass project to dry at least one hour. Make sure the paint is dry to the touch before baking.
Place project in a cool oven.
Set oven to 350° F and bake for 30 minutes. Turn oven off.
Allow glass project to cool down in the oven to room temperature, then remove.
Care Instructions
Project can be Hand washed, or cleaned in the top rack of a standard, non-commercial dishwasher. Do not use in dishwasher if it has pot scrubbing features or top jets.
Please note: Fine Glitter Glass Paint, Glitter Craft Paint and Coarse Glitter Craft Paint cannot be baked and must air dry for 21 days for permanence.
SUPPLIES
Ceramic Plate-I found this one at the Dollar Store
Acrylic paint
Foam pouncers
Paint brush
Paper plate
Napkins or paper towels
Make sure your plate is clean and there is no soap residue. Wipe it with alcohol to remove any reside.
Using the foam pouncer dab it in the paint then dab it lightly on a napkin or paper towel. Press it lightly onto your plate. Continue this process until you are finished.
There were a few bubbles from the foam pouncer so I used a paint brush to smooth them out.
After the red paint dried, I used a paint brush and painted swirls over the polka dots to finish it off.
Paint several to complete your tablesetting.
To complete your tablesetting try one of these Napkin Tutorials.
Get ALL 7 in one FREE eBook!
Follow SewLicious Home Decor's board Christmas Everything! Holiday Decorating on Pinterest.