Soft Batch Peanut Butter Eggnog Cookies
A classic combination of peanut butter with rich eggnog combined all into one soft, delicious cookie. Making these Soft Batch Peanut Butter Eggnog Cookies just what you've been waiting for this holiday season! 
If you're like me…please be like me!  Peanut butter cookies are an all time favorite.  I can think of tons of variations with peanut butter and for the holidays eggnog makes the most perfect addition.
Don't ya think?
I'm from Texas, ya'll.  We say ya'll and fix'en. Please don't hold that against me!
And just when you thought it couldn't get any better they are filled with a creamy eggnog filling. T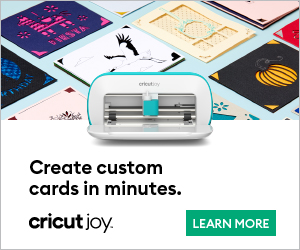 You're going to want to indulge in these.  I love them when they are right out of the oven still warm and oh so soft.
For the creamy eggnog filling combine cream cheese, powdered sugar and eggnog. Place about a teaspoon of cream cheese mixture onto a cookie sheet lined with wax paper and place them in the freezer.
After they are frozen you will wrap your cookie dough around each one of them forming the cookie dough into balls, roll in cinnamon and sugar and bake.
These are a must have for your holidays!
These cookies are part of Skippy's Peanut Butter  #SkippyYIPPEECookies Sweepstakes. http://skip.pe/HolidaySweeps
Enjoy!
xoxo, Marti
Soft Batch Peanut Butter Eggnog Cookies
Prep Time:
4 hours
20 minutes
Total Time:
4 hours
30 minutes
Warm and soft Peanut Butter cookies with a delicious eggnog filling.
Ingredients
Peanut Butter Cookies
1-3/4 cups flour
1 teaspoon baking soda
1/2 teaspoon salt
1/2 cup brown sugar
1/2 cup shortening
1/2 cup Skippy creamy peanut butter
1 egg
2 tablespoons eggnog
1 teaspoon vanilla
Eggnog Filling
1-4oz. pkg. cream cheese, softened
2 tablespoons salted butter, softened
1/2 teaspoon vanilla extract
1/2 teaspoon rum extract
1/2 tablespoon dark, aged or spiced rum
1/2 teaspoon ground nutmeg
2-1/2-3 cups powdered or confectioners' sugar
Sugar Topping
1/4 cup sugar
1 tablespoon cinnamon
Instructions
Cookies
Preheat oven to 375.
Combine all ingreadients and mix well. Place in the refrigerator while mixing the eggnog filling.
Eggnog Filling
Combine all ingredients and mix well. Line a baking sheet with wax paper and roll about a teaspoon of cream cheese into balls and place on the baking sheet. Place in freezer until balls are frozen. About 4-6 hours.
Sugar Topping
Mix sugar and cinnamon together in a small bowl.
Prepare Cookies
Form the cookie dough into balls. Flatten the balls and place one frozen cream cheese ball in the center. Wrap the cookie dough into a ball around the cream cheese ball so you can't see it. Roll in cinnamon and sugar mixture and place on a baking sheet. Continue until you have made all your cookies.
When cookies start to crack on top they are done. Remove from oven and let cool.
Or serve them warm right out of the oven!
Notes
Add mini-chocolate chips for even more flavor.
Nutrition Information:
Serving Size:

1
Amount Per Serving:
Calories:

4946
Total Fat:

192g
Saturated Fat:

53g
Cholesterol:

90mg
Sodium:

3197mg
Carbohydrates:

765g
Sugar:

561g
Protein:

61g