These will keep them coming back for seconds!  These blueberry cheesecake bites are made from a cheesecake blueberry cake recipe rolled up and dipped into white chocolate.  They are perfect for any occasion or for none at all!  Treat yourself, they are delicious!
Roll the  cake into small balls using a cookie dough scoop or the palm of your hands.  Set them in the freezer for about 15 minutes.  They coat better if they are cold.
To dip them I use a small fondue set and melted Wilton's white chocolate chips.  I found this at Goodwill for $1.  It's the best thing I've found  to melt candy in.
Using a fork, dip the balls into the melted chocolate.  Let the remaining chocolate drip off.  Then place them on a pan and in the refrigerator for about 30 minutes to set the chocolate.
Blueberry Cheesecake White Chocolate Bites
Delicious Blueberry Cream Cheese cake recipe for making white chocolate blueberry bites.
Ingredients
3 cups flour
1 cup sugar
4 teaspoons baking powder
Pinch of salt
8 ounces cream cheese, room temperature
Zest of 1 lemon
2 eggs
1 cup whole milk
1 teaspoon vanilla extract
½ cup butter, melted and cooled
1 cup fresh blueberries
1/8 cup turbinado sugar
1/8 cup brown sugar
½ teaspoon cinnamon
Instructions
Preheat oven to 400 degrees.
Line a cake pan with foil or parchment paper.
Sift flour, sugar, baking powder and salt into a large mixing bowl.
In the bowl beat the room temperature cream cheese and lemon zest until light and creamy. Add eggs and beat until smooth. Add milk, vanilla and melted butter and mix thoroughly.
Pour the cream cheese mixture into the bowl with the flour mixture and using a large wooden spoon, mix until completely combined. Gently fold in the blueberries until evenly mixed in the batter.
Pour into pan.
In a small bowl, combine the turbinado sugar, brown sugar and cinnamon. Sprinkle the tops generously with the sugar-cinnamon mixture.
Bake until the cake is beginning to brown. About 30 minutes depending on oven variations.
Notes
When cake is done let cool then using a cookie dough scoop, scoop into balls then dip into melted white chocolate chips. If you don't have a cookie dough scoop, just roll into balls using the palm of your hands.
Nutrition Information:
Serving Size:

1
Amount Per Serving:
Calories:

4266
Total Fat:

191g
Saturated Fat:

113g
Cholesterol:

503mg
Sodium:

3997mg
Carbohydrates:

578g
Sugar:

243g
Protein:

89g
Follow SEWlicious Home Decor Candy on Pinterest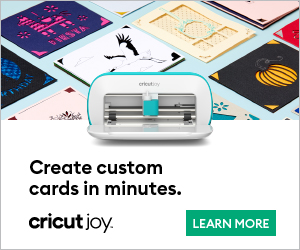 Follow SEWlicious Home Decor Cakes We Love To Eat on Pinterest