WHITE VINEGAR CLEANING RECIPES FOR YOUR BATHROOM
Replace toxic chemicals with vinegar. White vinegar cleans, deodorizes, and disinfects and can even be used outside.
Say goodbye to harmful chemicals!
Here are easy recipes to make your own cleaning products that are safe and effective. All recipes are made using distilled white vinegar.
Enjoy!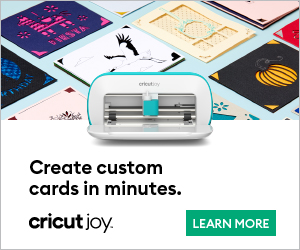 Uses for Vinegar ~ Cleaning Printable for the Bathroom:
STAINLESS STEEL: Add vinegar to cloth, wipe clean.
TUB, SINK: For tough stains spray on straight vinegar, set 10 minutes.
SHOWER CURTAIN: Wash on rinse cycle with 1-2 cups vinegar.
MIRRORS/BATHROOM TILE: Spray with 50/50 water and vinegar.
There's more! Be sure to get all of the cleaning printables using white vinegar!  
How to clean your laundry room, kitchen, and outside recipes!
Get them here—>>> Cleaning Printables
Uses for Vinegar ~ Cleaning Printables for the Laundry Room:
WASHER/HOSES: Remove soap build up by running machine full cycle with 1 pint of vinegar.
FABRIC SOFTENER: Replace toxic fabric softeners with 1/4 cup of vinegar.
STAIN REMOVER: To remove most stains saturate stain in vinegar.
BABIES: Remove soap buildup from blankets by adding 1 cup of vinegar to the rinse cycle.
Get Printable here—>>> Laundry Room
Uses for Vinegar ~ Cleaning Printables for Outside:
ANTS: For a non-toxic pesticide apply 50/50 water & vinegar.
CAR WINDOWS: Keep frost-free with 50/50 water & vinegar.
PAINT BRUSHES: Soften brushes by boiling in vinegar.
WEEDS: Apply straight vinegar to kill weeds.
Get Printable here—>>> Outside Printable
Uses for Vinegar ~ Cleaning Printables for the Kitchen:
APPLIANCES & COUNTERS: Add vinegar to damp cloth; wipe down.
DISHWASHER: Remove water spots by pouring 1 cup of vinegar in bottom of dishwasher.
GREASE: Mix 1/4 cup vinegar, 2 cups hot water, 1 Tbsp. Dawn. Pour into a spray bottle. Use when needed.
GARBAGE DISPOSAL: Grind up frozen vinegar ice cubes in disposal.
Get Printable here—>>> Kitchen Printable