DIY Valentine Sprinkles Candle Gift Ideas
Turn any jar into a Valentine Candle with this easy tutorial. This Valentine Candle is made with candy sprinkles and a recycled candle for a fun and beautiful Valentine decoration.  They can be made for less than $5 and would make the perfect gift for friends and family.
For more candle crafts see my Funfetti Candle and Sweater Candles.
I know what you're thinking……..how do you make a candle with candy sprinkles?!
It makes a beautiful candle don't you think? But first I would like to say I do not recommend burning the candle.
This candle is strictly "just for looks" in your bathroom, kitchen, bedroom or sitting on a table.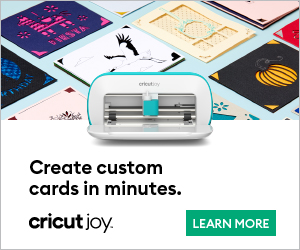 I love how this quick and easy tutorial will give you beautiful candles for any holiday season.
I tend to think outside of the box when it comes to making crafts so another idea I have is to make candles that match your desserts or Valentine theme party.
Serve your treats with the same sprinkles you use for making your candle. Won't your guest be so impressed?!
The fun thing about making these candles is you can use any kind of jar.  Use Mason Jars or purchase different sized jars from your local craft store or dollar store.
I used a milk bottle.
This is kind of like a recycled craft, because you can use old candles you have around the house.
After you put in the sprinkles you just pour in melted candle wax from a recycled candle.
To get the sprinkles to stick to the inside of the jar you will coat the inside of a jar with corn syrup.  Simply pour in a small amount of corn syrup and turn the jar until it is completely coated.  You may need to use a small paint sponge brush to completely coat the inside.
Then gently sprinkle in the jimmies turning the jar as you sprinkle.  You can coat the jar with a few sprinkles or completely cover the inside with jimmies.
I like coating the jar with just a few jimmies so you can see the color of the candle wax as well.
Use candle wax color of your choice.  Red, pink, white………options are endless.
Gorgeous
SUPPLIES
Empty jar
Candle wax
Candle wick
Candy sprinkles
Corn syrup
Sponge paint brush
Tip: Make sure your candle is already melted when you begin the tutorial. I set my candle on a candle burner.  It took about 30 minutes before it was completely melted.
STEP 1:  Add a small amount of corn syrup inside your jar. Turn your jar to coat the entire inside of the jar. Turn the jar upside down to let the excess run out.
STEP 2:  Add in your sprinkles. They will stick to the corn syrup. Add a little or a lot or a lot at the bottom and less at the top for an ombre look.
 STEP 3: Have your melted candle  near by.
STEP 4:  Fill your jar with the melted candle wax.
STEP 5:  Insert the wick and hold it in place with a toothpick until the wax dries.