DIY Funfetti Candles Made from Candy Sprinkles
A fun and decorative candle made with candy sprinkles.  You can get creative and make them festive by using holiday sprinkles or just use funfetti for a home decoration, any time of the year.  
For more candle crafts see my DIY Valentine Sprinkles Candle, and Sweater Candles.
I put straws in mine because I was only going to use it for a decoration.  I do not recommend burning the candles if you put paper straws in them.
Decorations:
This is where you can get creative and make them in different variations: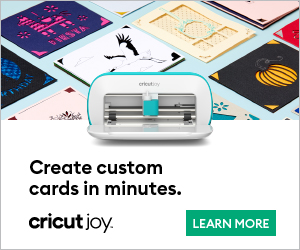 Make holiday centerpieces using holiday sprinkles.
Make Easter candles for a kids craft project.
Make 4th of July decorations.
You can use small jars or 8oz. jars.
HOW TO MAKE FUNFETTI CANDLES
SUPPLIES:
Glass jar
Candy sprinkles-I used 1 bottle for this size jar.
Candle wick-Low Smoke 6″ wicks
Candle wax-I recommend All Natural Soy Candle Wax
Corn syrup or Karo syrup
WAX:
You can use store bought wax or recycle an old candle.  To melt a recycled candle place it on a candle warmer until it's fully melted. (only if it's in a jar) do not place candle wax directly on the candle warmer.  If you have small candles that are not in a jar, you can put them in a small jar then on top of the candle warmer.
If you don't have a candle warmer you can place the jar in a saucepan and place that saucepan on top of a larger saucepan of hot water.  Keep on the stove top on medium to low heat until the candle has melted.
If you buy your candle wax I recommend All Natural Soy Candle Wax
because it is specially formulated for making soy container candles for use in tins, glassware, tea light cups, and clamshells.
CANDLE WICK:
If you're using a candle with a wick, if it's long enough, you can re-use it or buy them.
Even if I'm not going to burn the candle I still like have a wick to make it look more real, but it's totally up to you if you want to add a wick.
INSTRUCTIONS:
Run your jar through the dishwasher and make sure there is no residue from any labels that may have been on the jar.
Melt your wax.  Since wax begins to harden quickly you want to have your jar already prepared right before you pour in the wax.
So when your wax is completely melted keep it warm while you prepare the jar with the sprinkles.
This step only takes a couple of minutes.
Pour the corn syrup in your jar and coat the inside of the jar by turning the jar until it's completely coated.  Depending on the size of your jar, you may only need a couple of tablespoons or 1/4 cup for larger jars. If you're not sure, just keep adding in small amounts until it's fully coated.
Once it's completely coated if you have a lot of extra corn syrup turn your jar upside down and pour out the access.
Immediately start adding the sprinkles, shaking the jar as you go to get all sides completely coated.  Keep adding in sprinkles as needed to completely coat the entire jar.  Pour out any access sprinkles.
Quickly pour in the candle wax and add your wick.  Tie the top of the wick around a toothpick or pencil and place it on top of the jar to hold it in place while the wax sets.
inspiration by BethCakes