These Funfetti Oreo Filled Sandwiches are a delicious dessert for any meal.  They are Nabisco's copycat Oreo cream filling and the cookies are made from a moist white cake mix.  They are bright and colorful and make perfect treats for parties!   
These cookies are way too easy…all you need is a moisted boxed cake mix, eggs, and vegetable oil.
I like easy.  I hope you do too.
We all love Oreo's….it's just wrong not too.
Stuff these full of Oreo cream….you'll be glad you did. 😉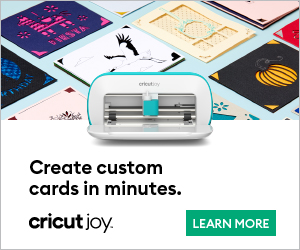 To color the icing I used AmeriColor Gel Paste – Electric Pink.
Funfetti Oreo Filled Sandwiches
Ingredients
Cookies
1 Box Pillsbury Moist Supreme White cake mix
(Do NOT mix the cake mix as directed on the box)
Instead add:
2 Eggs
1/2 Cup vegetable oil
1/2 Teaspoon vanilla extract
1/2 Cup color sprinkles
This will form a dough.
Instructions
Cookies:
Preheat over to 350. Prepare pan: line with parchment paper or spray with non-stick spray.
Combine cake mix, oil and eggs in a large bowl. Once it's mixed together you will need to knead it a few times with your hands to make sure it's all mixed well.
Set if refrigerator for 15-30 minutes.
Roll out dough. Depending on how thick you want your cookies will determine how thick your roll your dough. For kinda thin cookies roll out dough 1/4 inch, for thicker cookies roll out between 1/4 and 1/2 inch.
Cut with cookie cutters. Place on a cookie sheet and bake for 12 minutes. Watch the time! 12 minutes will make them soft, cook a couple of more minutes if you want them crisp and crunchy.
Oreo Cream Filling
Delicious Oreo cream filling-Nabisco's copycat filling.
Ingredients
1/2 cup vegetable shortening (not butter)
1/2 tsp vanilla
1 tsp granulated sugar
3 1/2 cups powdered sugar
2-3 Tbsp hot water
Instructions
Beat together the vegetable shortening, vanilla, powdered sugar, sugar, and hot water until smooth.
Apply to one cookie and top with another cookie. Store in an airtight container up to 2 weeks.
Notes
Store in an airtight container up to 2 weeks.
Oreo Cream Filling recipe courtesy of Something Swanky
Nutrition Information:
Serving Size:

1
Amount Per Serving:
Calories:

2862
Total Fat:

96g
Saturated Fat:

24g
Sodium:

1mg
Carbohydrates:

522g
Sugar:

480g
More recipes to try! 
Oreo Cream Filling Nabisco's Copycat
For snacks on the go see my Lined Re-usable Snack Baggie tutorial.
Follow SewLicious Home Decor's board Delicious Cookies & Cookie Craft Ideas and Tips on Pinterest.
Inspiration:  Heart Shaped Valentine Oreo's by Chelsea's Messy Apron