Candy Corn Fabric Wreath
A Halloween Candy Corn wreath made with fabric strips. A beautiful handmade decoration for Halloween!
I love the pretty colors of candy corn not to mention they taste amazing. I put them in candy corn pancakes, candy corn jars, and candy corn cupcakes.
I have eaten enough candy corn so I decided to make a candy corn decoration and came up with this wreath.
I have not yet made a wreath using fabric strips, I thought using the three colors of candy corn with the fabric strips would make a beautiful candy corn wreath.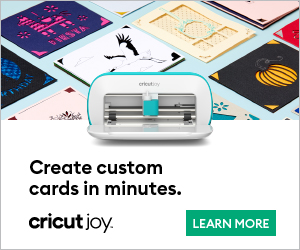 I'm very happy with the way it turned out and I'm inspired to make more. Maybe one for Christmas, 4th of July, Easter using pastel colors…..oh so pretty!
It can be a little time consuming cutting the strips, but if you do it while your favorite t.v. show is on it will go by quick.
You'll want to iron the fabric before hand making sure to iron out all the creases.
I measured the strips by 1″ then tore them rather than cutting them because I like the frayed edges look.  You can cut them or tear them, whichever you prefer.
I used an 18″ box style wire wreath frame. It's divided into 9 sections.  2 Sections are white, 4 sections are orange, and 3 sections are yellow. Each section took about 60 strips, about 15 per each row. I used a lot of strips because I like if full!

Here are the easy instructions: 
First you will cut or tear your fabric into 1″ strips.  I used a piece of cardboard from a cereal box and cut it 1″ wide and 6″ long for a guide.  I lined it up to the the edge of the selvage and marked the one inch mark  by snipping it with scissors. Making sure your cut is straight and in line with the grain of the fabric.
Then I quickly ripped it starting where I snipped it. This gave me a very long 1″
I did this for all three colors. Again, make sure you iron your fabric before hand. I ironed mine after I tore it into strips….oh my goodness did that take forever!
My little helpers…..
Next, you will cut your 1″ strips into 1″ x 6″ strips, using your cardboard as a guide.
Lastly, you will tie each strip onto the the wire wreath until each section is full. You only need to tie the strip once. No need to tie double knots.
Of the 9 sections, you will divide 2 Sections for white, 4 sections for orange, and 3 sections for yellow. Each section took about 60 strips. (about 15 per each row)
I don't recommend hanging it outside due to the weather. It would be beautiful on the laundry door, bedroom door, or…….Where will you be hanging yours?
SHOP
[amazon_link asins='B00BTDBLE6,B074HDNFR6′ template='CopyOf-ProductCarousel' store='sewlhomedec08-20′ marketplace='US' link_id='12693258-bd1b-11e7-bc29-ff8ed49ce8d1′]
Items I used to make this:
18″ box style wire wreath frame | scissors
Some of the links above are affiliate links that help pay to run this website, and is never extra cost to you! Thank you for supporting SewLiciousHomeDecor.com.
For more craft inspiration check out All Free Holiday Crafts, FaveCrafts, DIY Idea Center