Easy Rustic Cinnamon Salt Dough Star Christmas Tree Ornaments
Adorable rustic Christmas tree ornaments made with cinnamon salt dough.
If you love rustic and stars and ornaments you will love these!  I just recently started making things with salt dough…I never knew it was so easy and so FUN! My first project were these Gingerbread Man Garland ornaments I made for my mini Christmas tree.  I loved how they turned out, so I made these Rustic Cinnamon Salt Dough Star Christmas Tree Ornaments. You will love the cinnamon in them…it will make your kitchen smell so good when they are baking….and your tree!
I'm in love with the rustic look so here lately I have been trying to turn everything into rustic……including these ornaments.
You roll out the dough with a rolling pin until it's about 1/4 inch thick. Then you you cut out the dough with cookie cutters like you would if you were cutting out cookies. The dough even feels like cookie dough.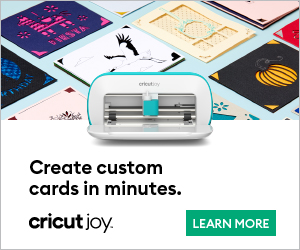 Place them on a cookie sheet lined with parchment paper and bake them for 2-1/2 hours.  Once they are dry you can pain them, I used acrylic paint.  To get the rustic look I sand papered them after the paint dried.
We sand paper wood for a rustic look….so I thought why not these cute Rustic Cinnamon Salt Dough Star Christmas Tree Ornaments? They will totally go with a Christmas rustic theme and make your Christmas tree look so beautiful.
Here's the step by step instructions.
INSTRUCTIONS
1 cup flour
1/2 cup salt
1/2 cup cinnamon
3/4 cup warm water
acrylic paint
twine or yarn
straw or skewer
Line a cookie sheet with parchment paper and set your oven to 200.
Combine ingredients and knead just like you would dough. Using a rolling pin roll out to 1/4 inch thick. Cut out with cookie cutters and place them on the cookie sheet.
Using a straw or skewer poke a hole in the top so you can hang them when they are done.
Bake for 2-1/2 hours. When they are done turn the oven off and leave them in the over overnight to cool.  The next morning take them out and turn them over and let them dry the rest of the day.
If you don't want to bake these you can set them out for a few days until they are dried out.  I baked them to speed up the process.
Paint them with acrylic paint, after the paint has dried lightly sand. Tie a loop with twine or yarn to hang the with.
Enjoy!
Thanks so much for stopping by!
Check out these other Christmas Ornaments!
Cinnamon Salt Dough Gingerbread Man Garland
Follow SewLicious Home Decor's board Christmas Everything! Holiday Decorating on Pinterest.