Magnetic Notepads For Moms
These magnetic notepads for moms are so cute and decorative! It's nice having a to-do list near by to keep track of all your many things to do. Add magnetic tape and you can keep it on your refrigerator for easy access. They make great gifts, you can even add a decorative pen to go with it!
I'm always keeping a list. If I don't write it down, I know I will forget something. Having magnetic notepads on the refrigerator make it easy to make a list and keep a record of things I need or things I need to do.
Especially, as a mom, right?! You have kids to care for, things you need to buy, and places you need to be. Keep these cute magnetic notepads near by so you won't forget important tasks. They are inexpensive to make and they make the best gifts for family and friends.
Decorative Pens for Mom
These decorative pens will make a pretty addition and will make your notepads complete. Treat yourself, get one for mom, or include one with a notepad for the perfect gift.
Supplies You Will Need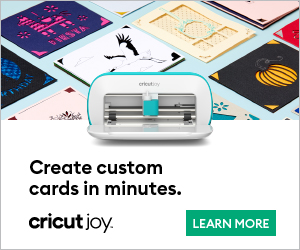 8 1/2″ x 11″ white copy paper
Scissors or a paper cutter
Chipboard or cut off the back of an 81/2 x 11 spiral notebook
Notepad Template – (This is made to fit on an 8 1/2×11 sheet of paper in landscape, it may look small when you open the .pdf file, but it prints full size, not to worry)
Pens
"Blessed" Crystal Ballpoint pen
Rose Liquid sand ballpoint pen
Rose Gold flower ballpoint pen
How To Make A Magnetic Notepad For Moms
I created a template of three notepad pages per page . I printed out ten copies of the page template. This will give you one notepad, with thirty pages. If you prefer more pages to your notepad, feel free to print out as many as you would like for your notepad.
Using your paper cutter or scissors cut out the pages. Trim the ends on the left page and the right page so they are all the same size as the center sheet.
Stack all your pages and make sure they are all the same size. Cut them down if you need to.
Smear glue on the edge of the notepad and chipboard. You don't need a big glob, just make sure the edges are fully coated. Once it dries, you can always give it a second coat.
You can see the full tutorial here of my Sewing Notepads.
Pro Tip: Use binder clips to hold the pages in place, until the glue dries. I put a book on top and when I took the book off it tore the page, so if you use a book be careful!
Using your chipboard, line up the top edges of your sheets to the edge of the chipboard and trace the edge with a pen so you can be sure to cut a straight line. The chipboard should be the same size as your sheets.
If you don't have chipboard you can use the chipboard from the back of an 8 and 1/2×11 spiral notebook. I have several lying around that I use for college and that's what I used for these and it works great.
If you use a book, be careful! Put the book up to the very edge, being careful not to get any glue on it.
You can see the full tutorial here from my Sewing Notepads.
Add two magnetic tape strips on the back to complete your notepad.
Don't forget to make a notepad for your mom!
Supplies You May Need