How To Organize A Craft Room
Tips, challenges, and hacks to help make your life easier when you begin to organize a craft room. 
Organizing your crafts can be challenging and overwhelming. With these step-by-step tips I will help you organize all of your supplies one step at a time.
How To Organize A Craft Room
TAKE INVENTORY  :  How To Organize A Craft Room
The first thing you need to do is take a full inventory of all your supplies.  In order to completely organize your supplies, you need to know exactly what you have.
Consider how often you use them and how much storage space you will need.
TIP: If you have a lot of supplies you do not use…get rid of them.  You don't have to throw them away, you can give them away on Free  Recycled Stuff,  a church, Goodwill, schools, daycares, or a local organization.  The main goal here is to have your craft room stocked with supplies you use.  You don't want to fill it with supplies you don't use, this just adds more clutter to your room.
GROUPING SUPPLIES 
You will need to organize your supplies by putting them into groups.
Sewing Supplies: group all your threads, buttons, bobbins, scissors, etc. in one area. You may want to put your fabric in a cabinet or store them in a bookshelf for easy access. You can make a 2-tier or 3-tier plate stand to hold smaller items.
Paint Supplies: group all your paints and paint brushes together, sort by size of bottles.  Make decorative mason jars to put them in.
Scrapbook Supplies: group all your scrapbook paper, stickers, and labels together.
Gift Wrapping: group all your bows, ribbons, and wrapping paper together.
WORKSTATIONS
If space permits, organize your groups into workstations.  Determine if you will be standing or sitting at each station and set it up accordingly, making sure you have a chair at the stations you will be sitting at.
ORGANIZING
Start with the large items first. Get your furniture pieces in place, determine where your workstations will be, and get your large storage containers put in their place.   Now you are ready to begin organizing your supplies.
If you have furniture with drawers, use the drawers to store flat paper items, and scrapbook paper.  For bookshelves, store your baskets and larger containers.
Put smaller things in clear or glass containers.
Storage Tips: Hat boxes, clear plastic containers, jars, yogurt containers, shoe boxes, cereal boxes (good for magazines and scrapbook paper),  plastic food containers, baskets, and containers with multiple drawers.
Go vertical and utilize your wall space with a peg board to hang supplies and baskets on or hang a shelf.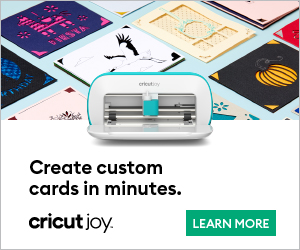 Now that you have your supplies in containers, it will make it easier to find them if you label your containers.
Arrange your storage containers in a line on the floor with the lids off.  Use a label maker, printables or a sharpie, and label each container appropriately.
Put the lids back on your containers and store in their appropriate workstation.