A fun heart shaped Red Velvet Oreo Sandwich made with only 3 ingredients with an oreo cream filling.   An easy and delicious Valentine treat.
These Valentine treats are quick and easy to make.  Using only 3 ingredients, you can whip up a batch in no time!  Simply combine a red velvet cake mix, eggs, and shortening.  Cream together the Oreo filling and you're done!
I have to admit, I've only recently acquired a huge passion for cooking.  I've always been more into crafting and sewing.  But when I started blogging, I quickly learned that you can even make food look pretty, so I quickly became HOOKED and now I LOVE cooking.
Since I didn't grow up cooking, sometimes this means there are probably things about cooking that I should already know, but don't.
For example, how to use wax paper.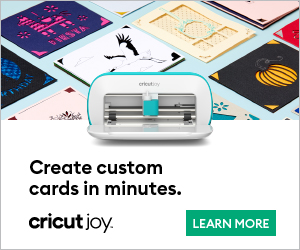 When I  bake cookies I line my pan with parchment paper or foil, but this time I was out of parchment paper, so I grabbed the wax paper.   I lined my pan, laid out my cookie dough, and  took a few photos.
Then popped them in the oven!
After about 5 minutes I began to smell something burning, but just figured it was something that had fallen to the bottom of the oven.  I didn't think too much about it until it kept getting stronger, so I decided to check the oven.
When I opened the oven I was quickly hit with a cloud of smoke!  The cookies weren't on fire, but I came to the conclusion that the heat must have been melting the wax off the paper!  I quickly grabbed the roll of wax paper to check to see if it says you can use it in the oven.
You know, figure it out and if all else fails read the directions!  And no where did it say you could put wax paper in the oven, only the microwave.
Had I been cooking all my life I probably would have already figured this one out!  Oh well, the good news is I didn't catch anything on fire.  I keep my fire extinguisher near by just in case!
Easy Red Velvet Oreo Sandwiches
---
A delicious Red Velvet cookie sandwich filled with a thick Oreo cream filling.
45 minPrep Time
12 minCook Time
Ingredients
Sandwiches

1 Box Red Velvet cake mix
2 eggs
1/2 cup shortening (don't substitute with butter)
If you're making these for a large group you will want to double the recipe.

Oreo Cream Filling

1/2 cup vegetable shortening (not butter)
1/2 tsp vanilla
1 tsp granulated sugar
3 1/2 cups powdered sugar
3 Tbsp hot water
Instructions
Preheat oven to 350. Line a baking sheet with foil or parchment paper.

Sandwiches

In medium size bowl combine cake mix, eggs, and shortening. Don't make cake as directed on the box. These are the only ingredients you will use. The mix will be thick like cookie dough. If needed, you may add a little more shortening, but you want it thick like cookie dough.
Refrigerate for 30 minutes.
I found it easier to cut out the cookies after they baked. You can do it either way by rolling your dough and cutting them out before baking or after they have baked.
If you cut them out after they have baked, drop about 2 tablespoons of dough onto the cookie sheet and bake about 12 minutes. You don't want them gooey or too soft so they won't fall apart when you make the sandwiches.
When done cut them out and let cool.

Oreo Cream Filling

Beat together the vegetable shortening, vanilla, powdered sugar, sugar, and hot water until smooth.
Apply to one cookie and top with another cookie. Store in an airtight container up to 2 weeks.
Notes
7.8.1.2
75
https://sewlicioushomedecor.com/easy-red-velvet-oreo-sandwiches/
I used these cookie cutters I found at Wal-mart for .97 cents.
Oreo Cream Filling recipe courtesy of Something Swanky.
Linked up at Showstoppers, SewManyWays,  Between Naps on the Porch,   SixSistersStuff, ItsSoVeryCheri, and at these great parties!