With the holidays upon us I thought it would be a good time to share some of my favorite gadgets to make your holiday baking a little easier. I know they work for me so I know they will work for you, too!
I'll start off by reviewing my top 5 cookie baking tips:
1. Don't use the measuring cup as a scoop.
2. Don't overlook the importance of specific mixing instructions.
3. Use cooled baking sheets.
4. Chill the cookie dough.
5. Watch the oven.
You can find all of my tips here.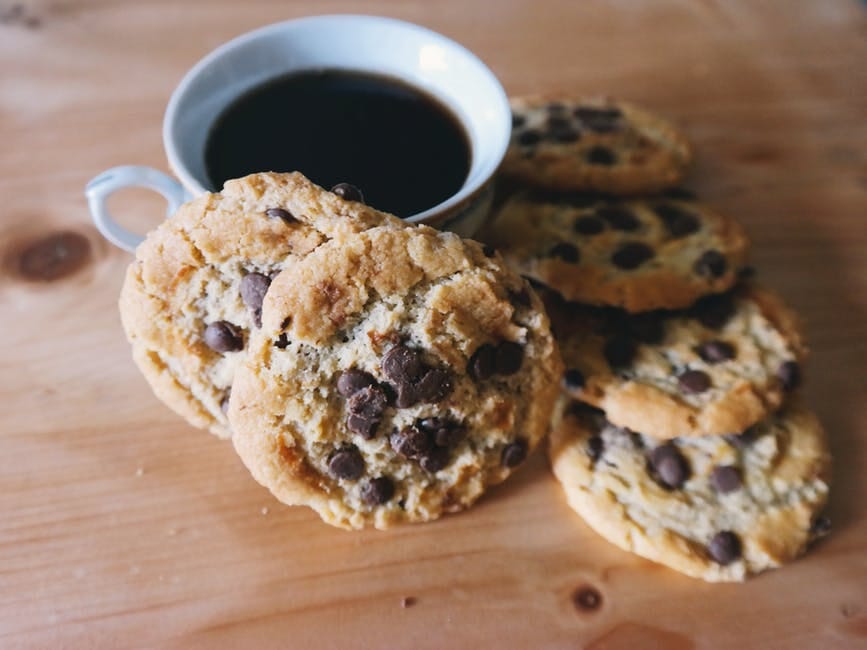 Let's get to the gadgets, shall we?!
Best Cookie Gadgets
Line your baking pan. Don't spray your cookie sheet with greasy non-stick spray, it will effect how the bottom of your cookies turn out. Line it with parchment paper, non-stick foil or a silicone baking mat (my preference). The cookies brown nicely and you can transfer the cookies easily to a cooling rack. Less clean up, too!
Small Cookie Scoop. There's no easier way to make perfectly sized cookies.  Scoop the batter and scrape the top off using the edge of the bowl. This one is my favorite.
Shiny heavyweight baking sheets. Shiny baking sheets that reflect heat are less likely to produce overbaked cookie bottoms. Dark baking sheets absorb heat and can burn your cookies quicker.
Cooling racks. They really make a difference.  They allow the cookies to cool quickly once removed from the oven. These cooling racks are inexpensive and well worth it!
Rubber or Silicone Spatulas. These spatulas are a bakers must have. It's imperative when making cookie dough to scrape the side of the bowl making sure you get all the ingredients in the dough. The spatulas are sturdy and get the job done. They even come with a baby spatula for smaller batches.
Measuring Cups/Spoons. Measuring ingredients exactly as the recipe calls for is important. I love this set because it has a sturdy grip handle and comes with matching measuring spoons. For even more exact measuring weigh your flour.
Stand/Hand Mixer. If you don't have a stand mixer you can certainly use a hand mixer. The stand mixer especially is convenient for large batches, but either one will get the job done!
Oven Thermometer. Every oven is different and most ovens are inaccurate. Using an oven thermometer will make your baking so much easier. They are inexpensive and worth it.
Clear Measuring Cups.  If you prefer measuring your flour in a measuring cup these will do the trick. Use a spoon and spoon the flour into the measuring cup rather than scooping the cup into the flour.
Clear Glass Bowls. Often times recipes call for preparing dry ingredients and wet ingredients in separate bowls. This set is my favorite and once I combine all the ingredients, I just use my hand mixer to mix it all together.
Cookie Press. I love making cute fancy cookies during the holidays. This OXO cookie press is easy to use and comes with 12 decorative disks for Christmas, Spring and Autumn.
Cookie Cutters. These cookies cutters are durable and give your dough a clean cut, you want to make sure to use quality cookie cutters. They also come with small cookie cutters used for topping pies.
Now let's bake some cookies!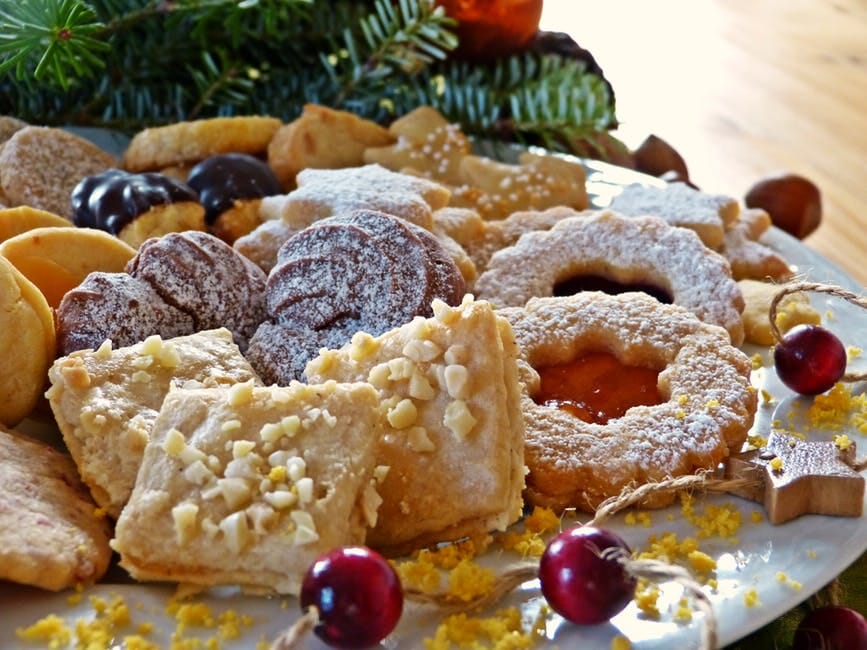 Q: What are your favorite cooking gadgets?
SHOP GADGETS
Here is a list of items in the post:
parchment paper |  non-stick foil  |  silicone baking mat  | cooling rack | small cookie scoop | baking sheets | cooling racks | spatulas | measuring cups | measuring scale | stand mixer | hand mixer |  oven thermometer | clear glass bowls | cookie press | cookie cutters
More baking for you:
Need some holiday cookie recipes? Try my Peppermint Shortbread Cookies with Eggnog Frosting or Spiced Apple Cider Sugar cookies.
Are you adding icing to your cookies? Read How To Assemble A Pastry Bag for icing tips with less the mess!
Want to freshen up your kitchen before company comes? Check out 20 Crafts For Your Kitchen ideas.
Need a new apron for the holidays?  These 25 aprons come with full sewing tutorials. Why not sew yourself a new apron for the holidays. Maybe two, they make great gifts!
And when it's all done with give your oven an good cleaning.
Some of the links above are affiliate links that help pay to run this website, and is never extra cost to you! Thank you for supporting SewLiciousHomeDecor.com.