Fitted Sheets Used For Ear Loops
No elastic? No worries! If you're out of elastic or just want a more fashionable face mask, use fitted sheets for ear loops in your next face mask. 
**CDC recommends wearing cloth face coverings in public settings where other social distancing measures are difficult to maintain (e.g., grocery stores and pharmacies), especially in areas of significant community-based transmission.**  They will not prevent COVID-19, but will help slow the spread. CDC
Supplies Needed
100% cotton sheets that you cannot see through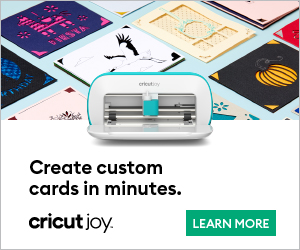 (you can use this tutorial for 100% cotton fabric, too!)
2 Strips of a fitted sheet elastic cut 7″
ruler, thread, scissors, sewing machine
Cut your fabric according to the size chart.  The mask show is an adult large.
Fold fabric in half and iron to crease the center.
Place your elastic on the edges on the right side of the fabric.  Place elastic ends up about 1/2 from the edge of the end of the fabric so you will have room to sew up the top and bottom.
Using fabric clips or paper clips secure elastic to fabric.  Do this for both elastic pieces.
Do not use pins because that's puts holes in the fabric and molecules can get in the face mask.
Fold top of fabric down so right sides are facing each other.  Secure fabric with fabric clips or paper clips.
Sew up both sides.  Sew up top opening leaving half way open for turning.
Fold under opening and iron to crease.  Sew opening closed.
Fold in your pleats like a zigzag where you want them. I only sewed two please for these masks.
Sew both sides sewing over your pleats.
What Kind Of Fabric Do I Use To Make A Mask
Research shows to use 100% cotton fabric, 100% sheets or cotton t-shirts doubled layered.  Hold fabric up and if you can see through it, it is too thin.  Only use fabric and/or sheets you cannot see through.
Why Use Sewing Clips or Paper Clips Instead Of Sewing Pins
Pins puncture holes in the fabric. COVID-19 is highly contagious because the molecules are so small.  Using pins puts holes in the fabric and will allow particles to get into the mask.
Can I Use Filters In The Mask
Yes!  I have a tutorial on how to make masks using small filters for face masks. (Coming Soon!)
How Can I Make A Mask With Hair Bands
If you are out of elastic or prefer to use hair bands see my tutorial here for masks made with hair bands.
How Can I Make A Mask With Straps
If you're looking for a tutorial for face masks that tie in the back see my tutorial here. 
Other Helpful Tips For Making Masks
If you don't have 100% cotton fabric use 100% cotton t-shirts.
Cut t-shirts and use for the straps.
Do you have any other tips?  Share them with us in the comments.
I Want To Make Masks For Hospitals
There are so many hospitals that need masks.  If you want to help go to this website and search hospitals in need by State.
When you find a hospital call them and ask them what kinds of masks they prefer before making them.
After you've made the masks I recommend mailing them to the hospital instead of bringing them to the hospital (for safety).
Items You May Need To Make This