Dollar Store Sewing Hacks Bolt of Fabric
For easy fabric organization use wrapping paper rolls from the dollar store to store your fabric. It also keeps the wrinkles out.
There's so many ways to stash your fabric, but this way is my favorite.  I use a roll of wrapping paper from the dollar store.  It keeps your fabric nice and neat like a bolt of fabric from the fabric store and you are not putting any wrinkles in it by folding it.
After you wrap your fabric around the bolt, use a jumbo paper clip to secure the end to the bolt. You can hang them on hooks onto a pegboard,  or hang them on wall hooks. You can also keep them neatly stored in wrapping paper organizers.
Dollar Store Sewing Hacks
You can find mini-stuffed animals and use them for small pin cushions. They are cute and add a cute decoration to your sewing room.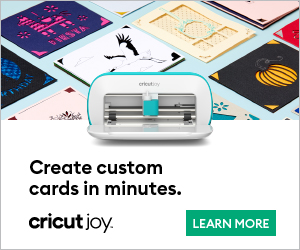 Put grip contact paper underneath your sewing machine foot pedal.
Purchase hair rollers and slip them onto a lint roller to easily pick up lose threads.
Use a mini roll of yarn to hold our scissors.
Buy rings to hold your bobbins, then hang them on a peg board.
Buy magnets to make a magnetic pin holder. 
Purchase ponytail holders and wrap around your bobbins to prevent them from unwinding.
Purchase small and large plates and candle holders to make a 2-tier sewing organizer. 
Clean the lint from the bobbin area with makeup brushes. Preferably large ones.
Use binding clips found in the office supply section to clip your binding in place and paper clips to keep your pattern on your fabric when cutting it out.
Use painters tape to sew straight lines.  See the video below.
How To Organize A Craft Room
Here's a sneak peak at my post on how to organize your craft room.  Click here to read the full post.
TAKE INVENTORY
The first thing you need to do is take a full inventory of all your supplies.  In order to completely organize your supplies, you need to know exactly what you have.
Consider how often you use them and how much storage space you will need.
TIP: If you have a lot of supplies you do not use…get rid of them.  You don't have to throw them away, you can give them away on Free  Recycled Stuff,  a church, Goodwill, schools, daycares, or a local organization.  The main goal here is to have your craft room stocked with supplies you use.  You don't want to fill it with supplies you don't use, this just adds more clutter to your room. Read more.
sewing hacks bot of fabric