Rollup Organizer Using A Pioneer Woman Placemat
A colorful roll-up organizer you can use for traveling, make-up, or craft supplies. Fill it with items, roll it up, and toss in your purse or suitcase or keep in your craft room. It's made using a fabric placemat and a fat quarter.  
What I love about this organizer is you can use any color placemat and fat quarter so you can get creative with the colors.  It's an easy tutorial that can be done in 1 hour.
If you're a beginner sewer this tutorial is for you!  Just follow the easy step-by-step instructions and remember….practice makes perfect.
SUPPLIES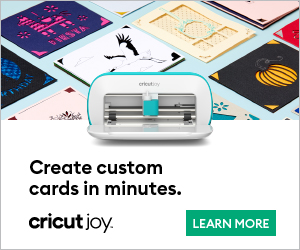 1 Placemat
1 Fat quarter
1 Spool of ribbon or about 3/4 of a yard
Thread
Step 1: Fold your fat quarter in half long ways.  Iron your fat quarter and placemat.
STEP 2:  Lay the fat quarter on the back side of the placemate.  Lining up the raw edge of the fat quarter to the bottom edge of the placemat.
Making sure the fat quarter is centered and that you have the same amount of extra fabric on both ends. (your fat quarter will be longer then the placemat)
Sew in place.
(The photo below is just an example, you won't fold over the edge like shown in the picture)
STEP 3: Turn the fat quarter over. This is what it will look like after you have sewn the fat quarter to the placemat.  Turn in the side edges of the fat quarter and iron the side edges.
STEP 4: Trim down the extra fabric on each side of your fat quarter to about 1/2 – 1/4 inch.
STEP 5: Cut the inside corners diagonally so it won't stick out when you fold up the fat quarter.
 STEP 6: After you iron and fold in the edge, fold it up. The edges should line up to the placemat as shown.
Pin in place.
STEP 7: Measure about 3/4 yard of ribbon and fold it in half.  Place the folded end under one side of the fat quarter and pin in place.
STEP 8: Sew up the sides.
Using a fabric pencil mark your lines where you want to sew to make the pockets.
STEP 9: Measure your lines to make sure they are even.
STEP 10: Sew over your lines to create your pockets.  The fabric pencil should come off if you wipe it gently with a dry cloth.
This is what your ribbon should look like after you have sewn over it.
This creates a little bit of the fat quarter showing on the other side. (shown above)  If you do not want any of the fat quarter to show, just line up the edges of the placemat and fat quarter more closely.
Your finished organizer!