DIY Magnetic Notepads for Sewers : Super Easy Tutorial
Use this template to make unlimited magnetic notepads for yourself, friends, or family.  Keep track of sewing supplies, craft supplies, or other items that you need when shopping. Use magnetic tape so you can put them on your refrigerator or you can leave this option out. 
I'm always making lists.  I keep my magnetic notepad on my refrigerator so every time I run out of something I can write it down, that way I'm sure not to forget anything when I'm at the store…..unless I forget the list.
These notepads make great gifts.  I've made several for family and friends all you need is a printer! I love this craft because you use item's you probably already have on hand.
Some will tell you that you need a certain kind of glue, but I'm here to tell you good 'ole Elmer's glue works just fine.  Actually, I used dollar store white glue and it works like a charm! So you don't need to go out looking for a certain kind of glue or think you have to make your own.  You don't, regular white glue works fine.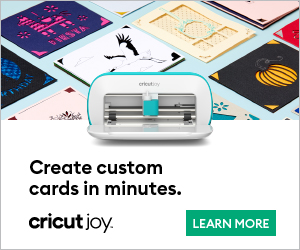 Supplies You Will Need
8 1/2″ x 11″ white copy paper
Scissors or a paper cutter
Chipboard or cut off the back of an 81/2 x 11 spiral notebook
Magnetic tape (optional)
Notepad Template – Important! Set your printer in settings to Fit to Paper. Print to (This is made to fit on an 8 1/2×11 sheet of paper, it may look small when you open the .pdf file, but it prints full size, not to worry)
My notepad has 30 pages, you can certainly make them with more pages if you like, just print out more copies.  For this notepad I printed 10 sheets of the Notepad Template.  After you cut them individually you will have 30 sheets.
Using your paper cutter or scissors cut out the pages.
Stack all your pages and make sure they are all the same size.  Cut them down if you need to.
Using your chipboard line up the top edges of your sheets to the edge of the chipboard and trace the edge with a pen so you can be sure to cut a straight line. The chipboard should be the same size as your sheets.
If you don't have chipboard you can use the chipboard from the back of an 8 1/2×11 spiral notebook.  I have several lying around that I use for college so that's what I used for these and it works great.
Make sure all your sheets are at the top nice and neat including your chipboard and glue them together. You don't need a glob of glue, but make sure your pages and chipboard are fully coated.  Place a heavy book on top to hold the pages in place while the glue dries, or you can use binder clips.  It takes about 3-4 hours to completely dry.
And lastly, apply your magnetic tape if you are making magnetic notepads.
Click here or the image above to download your template.
That's it!  Now you have a cute notepad!