LEMON GREEK YOGURT RASPBERRY POUND CAKE
Light raspberry pound cake made with lemon raspberry Greek yogurt. 
I happen to be a huge fan of Greek yogurt.  I usually have a Granola Yogurt Bowl every day. While I was grocery shopping last week I came upon Raspberry Lemon Greek Yogurt and my mind starting spinning with all the things I could make with it.
Those are two of my favorite flavors. Lemon and Raspberry taste good in pretty much everything. I've even had Raspberry tea which was delicious.
I'll have to copycat that recipe and post it soon.
Lately, I've been on a loaf bread baking spree so I decided to make a bread using the raspberry lemon Greek yogurt.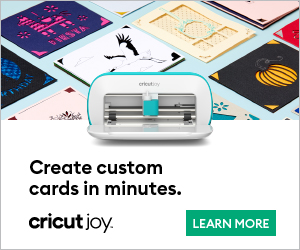 And let me tell you……it didn't disappoint.

The yogurt gives the bread a light moist addition with is just enough raspberry lemon flavor to make you want more.
It's one of the best breads I've ever had.
I topped it with a simple icing but I didn't add lemon or raspberry to the icing.  I tried it with a lemon icing and it was too much, you could not taste the raspberry flavor in the bread so I just used a simple icing glaze on top and that's the perfect topping for this bread.
Lemon Greek Yogurt Raspberry Pound Cake
Total Time:
1 hour
5 minutes
Light raspberry pound cake made with lemon raspberry Greek yogurt.
Ingredients
1 cup raspberry lemon Greek yogurt
3 large eggs
½ teaspoon vanilla extract
1¼ cups granulated sugar
1½ cups all-purpose flour
2 teaspoons baking powder
½ teaspoon kosher salt
6 tablespoons olive oil
1-1/4 cups confectioners' sugar
3 tablespoons milk
Instructions
Preheat oven to 350°F. Spray loaf pan and set aside.
In a large bowl, whisk together the yogurt, eggs, vanilla extract, and 1 cup of granulated sugar.
In a small bowl, whisk together flour, baking powder, and salt. Gradually add the dry mixture to the wet mixture. Gently fold in the oil.
Pour into prepared loaf pan. Bake at 350 for 45-55 minutes until golden brown. Test by inserted a toothpick in the center, it it comes out clean it is done. Cool for 10 minutes then remove from pan.
Icing
Combine confectioners' sugar and 3 tablespoons of milk. Drizzle over cooled cake.
Notes
Top with fresh raspberries.
Nutrition Information:
Yield:

8 slices
Serving Size:

1
Amount Per Serving:
Calories:

563
Total Fat:

12g
Saturated Fat:

2g
Trans Fat:

0g
Unsaturated Fat:

10g
Cholesterol:

71mg
Sodium:

292mg
Carbohydrates:

109g
Fiber:

2g
Sugar:

88g
Protein:

7g