HEALTHY GREEK YOGURT PEACH POUND CAKE
A healthier version of pound cake made with peach yogurt and healthier ingredients such as coconut oil, yogurt, peaches, and eggs. 
Maybe you could call this guilt-free pound cake?   The secret to the perfectly balanced peach flavor is peach Greek yogurt. It gives it a nice, moist, yet very delicious flavor.
With this cake you have the option of adding in an additional 1/2 cup of diced peaches, just for extra peachy-ness. It's delicious and perfect without it and will be delicious and perfect with it.
To make it more healthy I used coconut oil rather than vegetable oil.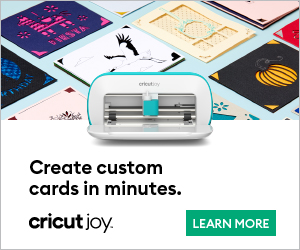 This recipe easily comes together with peach yogurt.  It adds a delicious peach flavor and makes the pound cake more moist. You will need two 5.3 oz. containers or 1 cup. My favorite brand is Chobani® but you can use any brand you prefer.
For this recipe don't use the yogurt with fruit on the bottom. Plain peach flavored yogurt is all you need.
Gorgeous.
Be sure not to over cook the pound cake, otherwise, it will be dry.  Start out by cooking it 45 minutes, if it's not done cook 5 more minutes. Each oven is a little different so you may even need to cook it 55 minutes, depending on how big your loaf pan is.
Healthy Greek Yogurt Peach Pound Cake Recipe
A healthier version of pound cake made with peach yogurt and healthier ingredients such as coconut oil, yogurt, and eggs.
Ingredients
1 cup peach Greek yogurt
3 large eggs
½ teaspoon vanilla extract
1 cup granulated sugar
1½ cups all-purpose flour
2 teaspoons baking powder
½ teaspoon kosher salt
6 tablespoons coconut oil OR olive oil
1/2 cup diced peaches, optional
1-1/4 cups confectioners' sugar
3 tablespoons milk
Instructions
Preheat oven to 350°F. Spray loaf pan with non-stick cooking spray and set aside.
In a large bowl, whisk together the yogurt, eggs, vanilla extract, and sugar.
In a small bowl, whisk together flour, baking powder, and salt. Gradually add the dry mixture to the wet mixture. Gently fold in the oil and diced peaches if you are using them.
Pour into prepared loaf pan. Bake at 350 for 45-55 minutes until golden brown. Test by inserted a toothpick in the center, it it comes out clean it is done. Cool for 15 minutes then remove from pan.
Icing
Combine confectioners' sugar and 3 tablespoons of milk. Drizzle over cooled cake.
Nutrition Information:
Serving Size:

1
Amount Per Serving:
Calories:

3095
Total Fat:

113g
Saturated Fat:

82g
Cholesterol:

595mg
Sodium:

3324mg
Carbohydrates:

500g
Sugar:

395g
Protein:

44g
For more peach recipes try my Fresh Homemade Summer Peach Pound Cake Dessert, Homemade Peach Cobbler Crisp, and Best Buttermilk Peach Cobbler Cake Topped with Crumbled Oats Caramel Sauce and Ice Cream.
And this delicious Homemade Granola Bowl with yogurt.