Gooey Sweet Potato Pinwheels with Caramel Sauce 
Now that you have arrived, you will never want to leave these Sweet Potato Pinwheels! They are made with flaky pillsbury rolls, with a sweet potato mixture, topped with marshmallows and caramel sauce. 
Pass the pinwheels, please!  (a phrase you will hear over and over at your Thanksgiving table!)
I have been experimenting Fall recipes and these pinwheels are a must for my Thanksgiving dinner. 
I am still drooling over these pinwheels.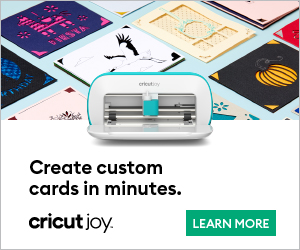 Why do we only have turkey and dressing once a year? I could eat these everyday!
Have you seen the new Pillsbury roll-up dinner rolls?   Aren't they cute?
They are quick and easy to make, so you won't spend hours over the stove for these sweet rolls.  That will give you more time to make your Fall Table Centerpiece or Book Page Pumpkins.
You're welcome.
You will unroll each Pillsbury roll,  spread the sweet potato mixture onto the dough roll it back up.
After you bake them top them with marshmallows because they are cute.  Place them under the broiler for a few seconds to melt the marshmallows then add caramel sauce.
Gooey Sweet Potato Pinwheels with Caramel Sauce
Quick and easy gooey Sweet Potato Pinwheels
Ingredients
1 Can Pillsbury Dinner Rolls, the kind you can roll up
1 Cooked sweet potato
1/4 cup brown sugar
1 teaspoon cinnamon
Mini marshmallows
Caramel sauce
Instructions
Preheat oven to 350.
Bake 1 sweet potato in the microwave for 6-8 minutes depending on the size.
When sweet potato is ready, remove the skin and place in a mixing bowl. Add brown sugar and cinnamon, mix well.
Unroll the dinner rolls. Spread about one tablespoon of sweet potato mixture onto each dinner roll. Roll up and pinch the ends slightly to hold it in place.
Place on a greased cookie sheet and bake 12-15 minutes.
Add marshmallows and place under the broiler for a few seconds to melt.
Top with caramel sauce.
Notes
Use one sweet potato per can.
Nutrition Information:
Yield:

8 rolls
Serving Size:

Serves 8
Amount Per Serving:
Calories:

68
Total Fat:

0g
Saturated Fat:

0g
Trans Fat:

0g
Unsaturated Fat:

0g
Cholesterol:

0mg
Sodium:

62mg
Carbohydrates:

16g
Fiber:

1g
Sugar:

10g
Protein:

1g