An easy tutorial for a zippered Cosmetic Bag.  This bag is sew easy even a beginner can make it.  If you know how to use a sewing machine, then you can make this!  It's sew easy!  It's perfect for keeping your favorite make-up in!
I participated in K & C Supplies Free Sewing Supplies for Tutorials Exchange and they supplied the zipper for this tutorial.
SUPPLIES NEEDED:
Fabric-thick or quilted works best
7″ Zipper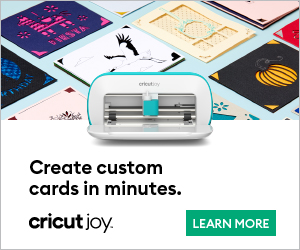 Notions
Cut 2 pieces of fabric 9-1/2″ wide by 5-1/2″ tall
Cut 2 small pieces 2-1/2″ x 2-1/2″.
 Fold both small pieces 1/4″
Then fold in half.
Place the end of zipper in between folded edge.
And sew in place.  Do this to both ends of the zipper.
Place zipper face down and one piece of fabric on top with wrong side up. Pin zipper in place.
Sew in place.
Line up the other piece of fabric to the other side of zipper with wrong side of fabric facing up.
It should look like this afterwards.
Unzip zipper half way.  (so you can turn right side out later)
Fold so that right side are facing each other and wrong sides are facing out.
Pin edges together and sew in place.
When sewing up the edge where the zipper is, fold the piece of fabric out, don't tuck it underneath.
Then sew right over it to close up the end.
After you have sewn the edges together fold in the bottom corners as shown and measure 1″.
Mark with a pen and sew across.
 

This will make the corners look like this.



You're all done!

Go right to the FREE .pdf file to download for free @ Craftsy!
Keep your supplies organized with this Sewing Machine Cover
Turn a tray into an Ironing Board Tray
Follow SewLicious Home Decor's board SEWlicious Sew'en Stuff on Pinterest.


This post contains affiliate links.  See my Disclosure Policy.