Cinnamon Salt Dough Gingerbread Man Garland
An adorable Cinnamon Salt Dough Gingerbread Man Garland made from cinnamon salt dough, then twine ran through each ornament for a cute garland. 
Click here to see the Star Christmas Salt Dough Ornament.
Your house will not only smell amazing but it will look adorable with this Cinnamon Salt Dough Gingerbread Man Garland hanging on your Christmas tree!
I never knew it was so easy to make Christmas ornaments that smell so good!  They are packed with cinnamon and makes your kitchen smell so good when they are in the oven!
Use a cookie cutter to make the cute ornament. It's super easy…come see how!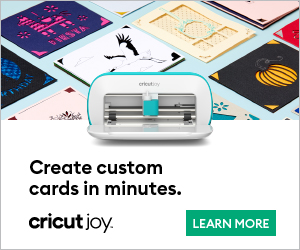 Hang your garland on your Christmas tree, above your mantle or on your front porch!  I entered a patio contest this year so I had to go all out and decorate my patio like never before. I put up a small Christmas tree and put these cute little gingerbread men on it.
They turned out so cute.  I spent an entire day decorating my front porch and I'm so glad I did because now I am enjoying all the pretty decorations and lights. I will be sad when I have to take them all down.
Is it really wrong to leave your lights up all year? Even if they are just white lights??  They are so pretty!
This is the view as you are walking up to my front door.
My chair will get painted, eventually…..but for now I am enjoying the rustic look.
Here's the easy tutorial for these cute little ornaments. You're going to have so much fun making them!
Cinnamon Salt Dough Gingerbread Man Garland
INSTRUCTIONS
1 cup flour
1/2 cup salt
1/2 cup cinnamon
3/4 cup warm water
acrylic paint
twine
straw or skewer
Line a cookie sheet with parchment paper and set your oven to 200.
Combine ingredients and knead just like you would dough. Using a rolling pin roll out to 1/4 inch thick. Cut out with cookie cutters and place them on the cookie sheet.
Using a straw or skewer poke a hole in the top so you can hang them when they are done.
Bake for 2-1/2 hours. When they are done turn the oven off and leave them in the over overnight to cool.  The next morning take them out and turn them over and let them dry the rest of the day.
Paint them with acrylic paint.
Run them through twine tying a knot on both side of the gingerbread men so they don't slide around on the twine.  Be sure to leave extra twine on the very end to allow for a little extra in case you want to hang it on a mantel.
Enjoy and thanks so much for stopping by!