Caramel Macchiato Pancakes
Did you ever think you could eat Caramel Macchiato?  This recipe gives you the deliciousness of having your coffee and eating it too!  Serve yourself a delicious cup of coffee with your Caramel Macchiato pancakes.  It's a breakfast you will love and one that will be great to serve your friends and family over the holidays.
I used International Delight's Caramel Macchiato coffee creamers.  These are great served with a cup of coffee!
To make your pancakes light and fluffy, beat the egg whites by their self like you would meringue, then gently fold into pancake batter.
More pancakes for you!
Chocolate Cake Batter Pancakes
 Best Buttermilk Apple Pie Pancakes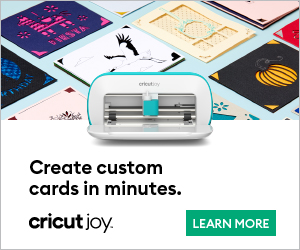 Caramel Macchiato Pancakes
Ingredients
1 1/4 cup all-purpose flour
3 tablespoon sugar
2 teaspoon baking powder
1/4 teaspoon salt
1 cup milk
2 large eggs, separated
3 tablespoon butter, melted, plus 4 tablespoons, divided
4 Caramel Macchiato creamers
Caramel sauce
Instructions
In a large bowl, combine flour, sugar, baking powder, and salt.
In a small bowl, combine milk, egg yolks, and 3 tablespoons melted butter; add to flour mixture, whisking until smooth.
In a small bowl, beat egg whites at medium-high speed with an electric mixer until stiff. Gently fold into batter.
Gently fold in Caramel Macchiato.
Melt 2 tablespoons butter on hot griddle. Ladle about 1/4-cup batter for each pancake onto hot griddle. Cook pancakes for 2 to 3 minutes, or until tops are covered with bubbles and edges look cooked. Turn and cook the other side. Repeat procedure with remaining 2 tablespoons butter and remaining batter.
Drizzle with caramel sauce.
Nutrition Information:
Yield:

6
Serving Size:

1
Amount Per Serving:
Calories:

394
Total Fat:

13g
Saturated Fat:

7g
Trans Fat:

0g
Unsaturated Fat:

4g
Cholesterol:

98mg
Sodium:

525mg
Carbohydrates:

57g
Fiber:

1g
Sugar:

24g
Protein:

14g